Alameda County
There will be no Chapter Meeting for the Alameda County General Chapter in November. Our next Chapter Meeting is Dec. 13th 2018 at 100 Oak Street, Oakland. If you can't join the meeting in person please join us via ZOOM on your computer at home: https://zoom.us/i/259751195
5:30 Dinner, Meeting from 6:00 to 7:00 pm
Steward Council meets afterwards from 7:00 to 8:00 pm
RSVP to the Member Resource Center at 1-877-687-1021.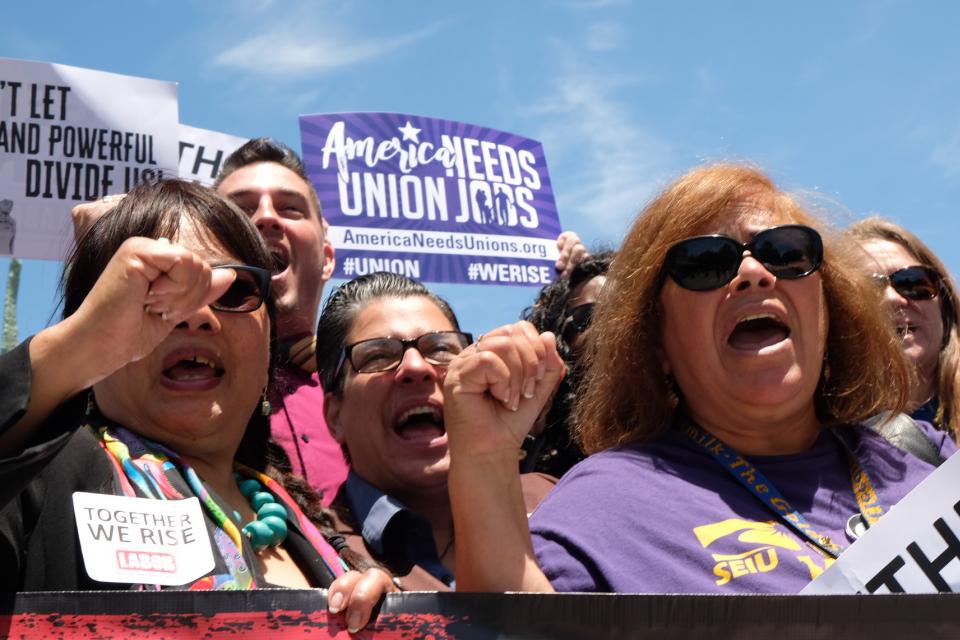 Bay Area Elected Leaders Pledge Support for Working Families Against Billionaire-Backed Assault
SEIU Local 1021 represents over 4,000 Alameda County Government workers. These workers are members of three different chapters in Local 1021, all working under the same contract. The Social Services Agency (SSA) Chapter includes mostly members from the former Local 535, as well as some members from former Local 616. All members of the SSA chapter work for that county agency. The Behavioral Health Care Services (BHCS) Chapter includes members who work in the BHCS branch of the Alameda County Health Care Services Agency (HCSA).