Alameda County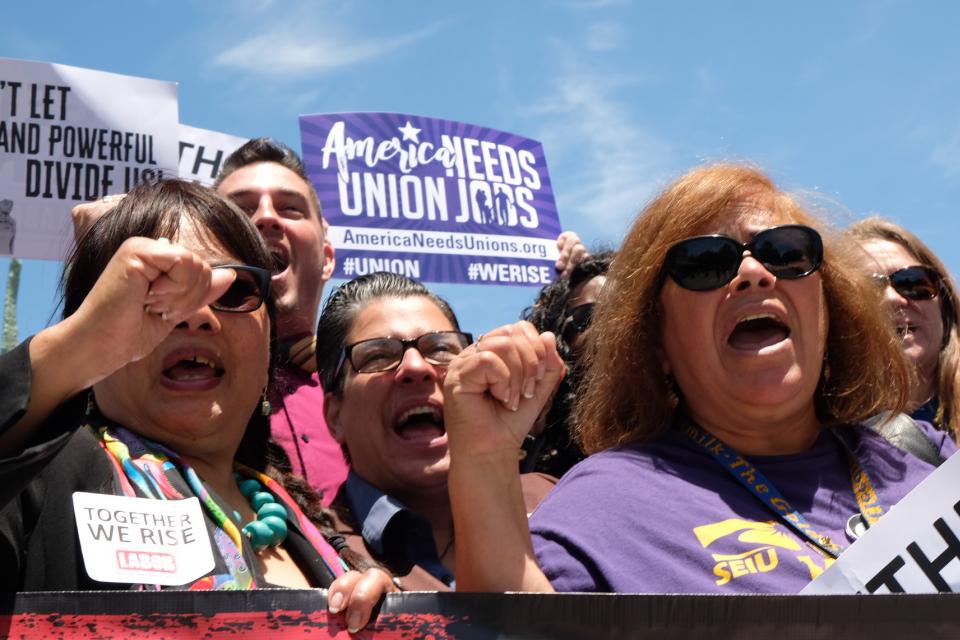 Bay Area Elected Leaders Pledge Support for Working Families Against Billionaire-Backed Assault
All county workers are members of the Local 1021 Counties Industry Council.
East Bay Regional Group
East Bay Regional group meetings happen monthly, and all Local 1021 members in Alameda County are invited, from all employers and jurisdictions. Meetings happen on the third Tuesday. The meetings are coordinated by the three Area Representatives from Alameda County to the Executive Board of Local 1021.
SEIU Local 1021 represents over 4,000 Alameda County Government workers. These workers are members of three different chapters in Local 1021, all working under the same contract. The Social Services Agency (SSA) Chapter includes mostly members from the former Local 535, as well as some members from former Local 616. All members of the SSA chapter work for that county agency. The Behavioral Health Care Services (BHCS) Chapter includes members who work in the BHCS branch of the Alameda County Health Care Services Agency (HCSA).