When We Fight, We WIN!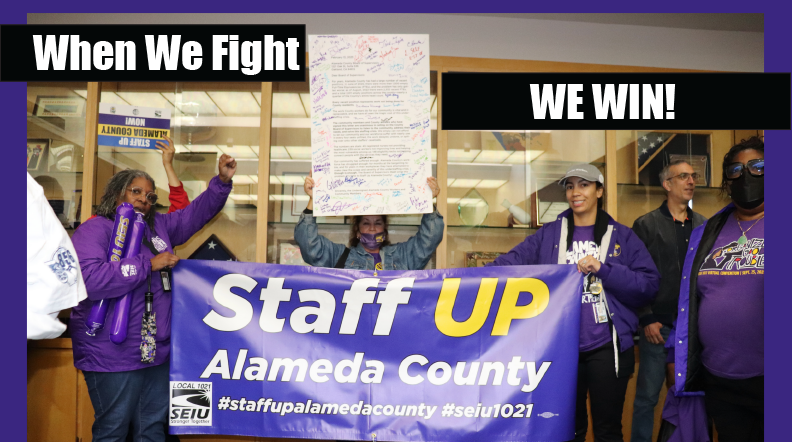 On Tuesday, March 14, more than 100 of us marched on the Board of Supervisors and demanded they fix Alameda County's staffing crisis. The following Thursday, we signed some big Tentative Agreements and management improved their healthcare proposal.
New Tentative Agreements
Holidays: We kept Lincon's Birthday!
Improved sick leave, with better review and more days for sick family members
We are still working on wages, longevity, telework, and more!
We have to keep the pressure up if we want to Staff Up Alameda County and win the fair COLAs that will help us recruit and retain good workers.
Save the date for a day of action on Thursday, March 30!
Check out a recap of our action here: https://www.seiu1021.org/article/alameda-countys-staffing-crisis-continues-county-workers-march-board-supervisors-demand