We Have a Tentative Agreement!
After Our Massive Info Picket, Late On Thursday Night, Our Elected Bargaining Team Signed a TA with Alameda County!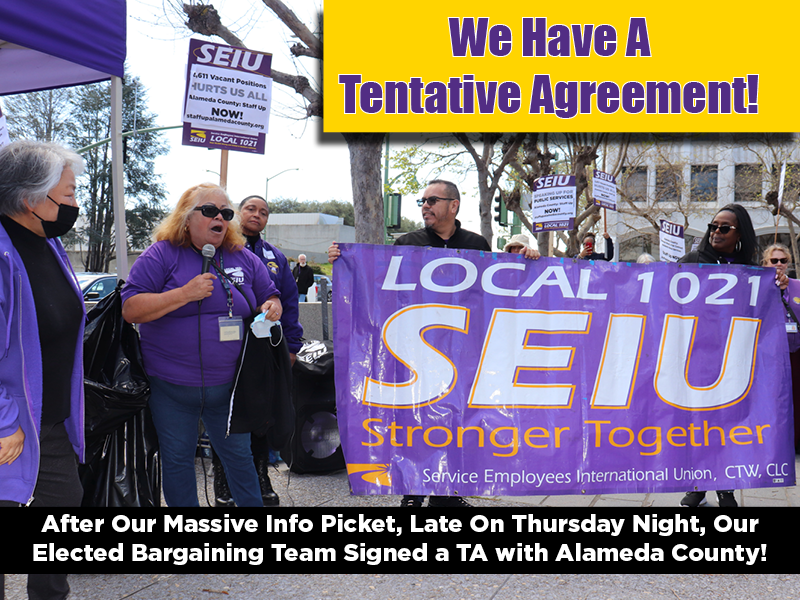 It took months of bargaining, and multiple actions all across the County, but we now have a TA with Alameda County!
This agreement addresses our core issues and will allow us to recruit, to retain, and to Staff Up Alameda County. Look out for more details via email and on seiu1021.org/alaco.
The three-year contract includes:
15% raises over three years
NEW longevity pay
NO increased healthcare costs
KEPT Lincoln's Birthday Holiday & added Juneteenth
A full summary of the Tentative Agreement will be emailed out and posted to seiu1021.org/alaco as soon as possible, along with a schedule for question-and-answer sessions and ratification votes.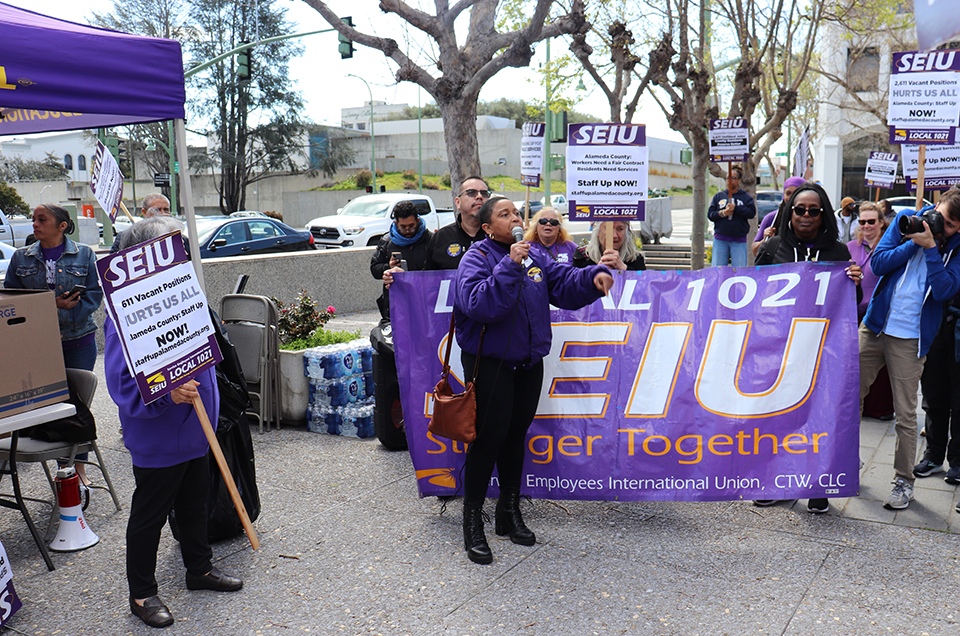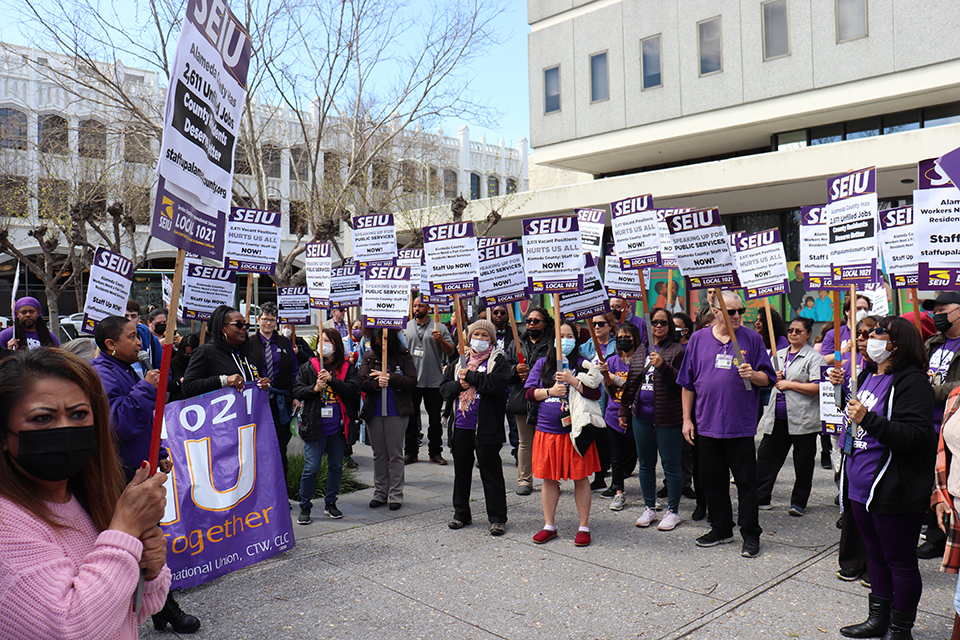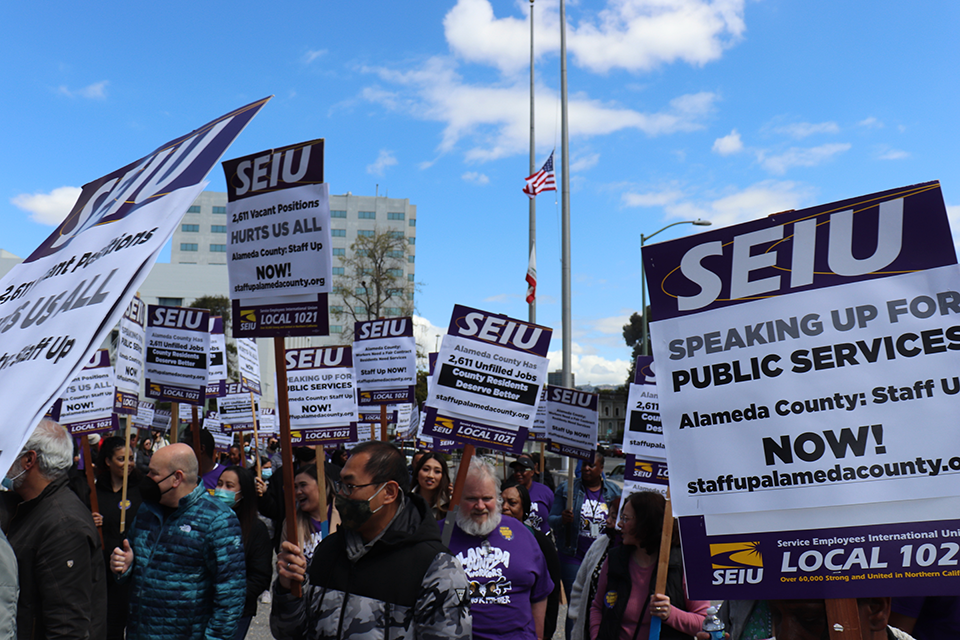 Actions like our info picket yesterday kept the pressure on the County and in the end, our solidarity allowed us to win a strong new Tentative Agreement.