The Votes Are In! With More than 95% Voting YES, WE HAVE RATIFIED OUR TENTATIVE AGREEMENT!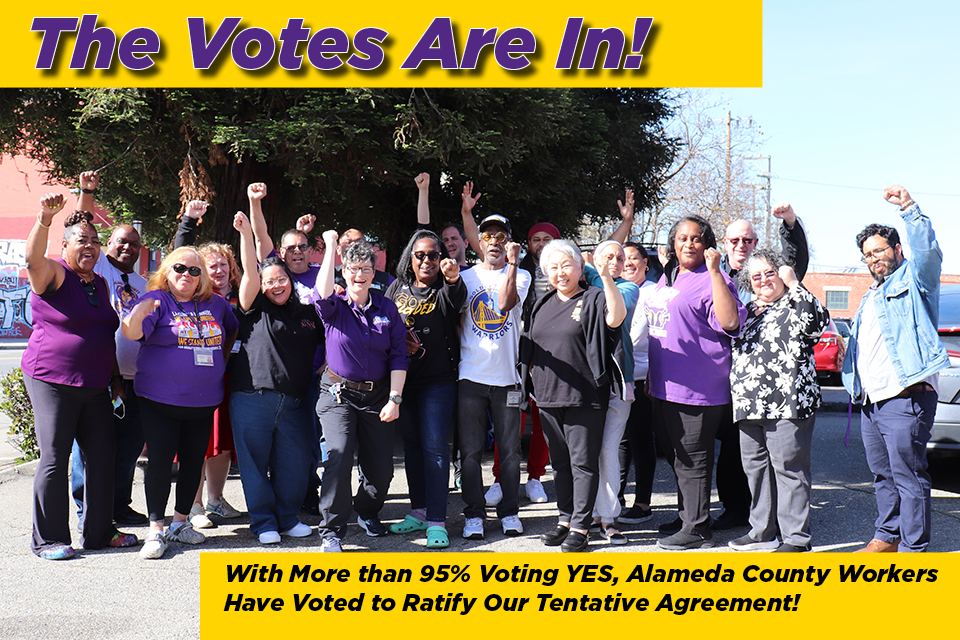 On Wednesday, April 26, after a week of countywide voting, SEIU 1021 members and staff counted the votes: members voted overwhelmingly to ratify our Tentative Agreement!
Because of our members' solidarity and willingness to show up and speak up across the county, we were able to win this strong new contract.
Alameda County workers will get much-needed COLAs and be rewarded for the longevity of their service, while not paying more for healthcare. The County will be able to address its staffing crisis, and residents will be able to get the services they need.
Keep an eye on seiu1021.org/alaco for updates and details!