COPE
The Committee on Political Education (COPE) is made up of SEIU members, staff and retirees who contribute monthly to ensure that we have the political power to protect our hard-earned political and legislative victories that improve public services and the lives of working families.
We know that who we elect and what they do when they are in office determines much in our everyday lives: from our livelihoods to our health and safety. We know when we speak with one voice about what working people need, our elected officials listen.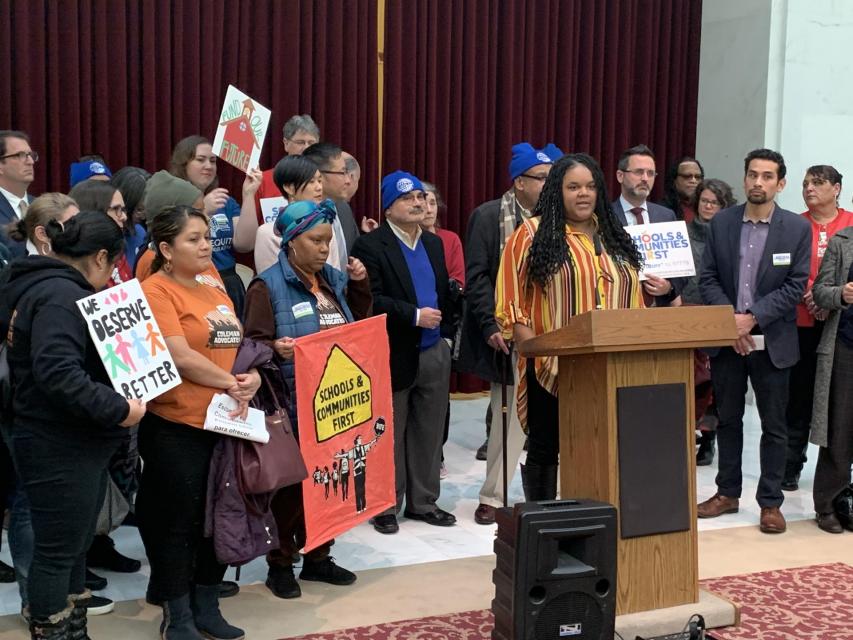 On January 28, SEIU 1021 members joined San Francisco Mayor London Breed and Supervisors Gordon Mar, Shamann Walton, Sandra Fewer and Norman Yee, and other unions, community groups for a rally celebrating the City's broad support of Schools & Communities First Ballot Initiative.
This exciting measure would reclaim $12 billion each year from wealthy corporations like Chevron and Shell Oil to fund schools and local services. The initiative specifically exempts all residential property, guaranteeing that homeowners and renters will be protected.