Your Elected Bargaining Team NEEDS YOUR HELP
SEIU Local 1021 Union Update, January, 2023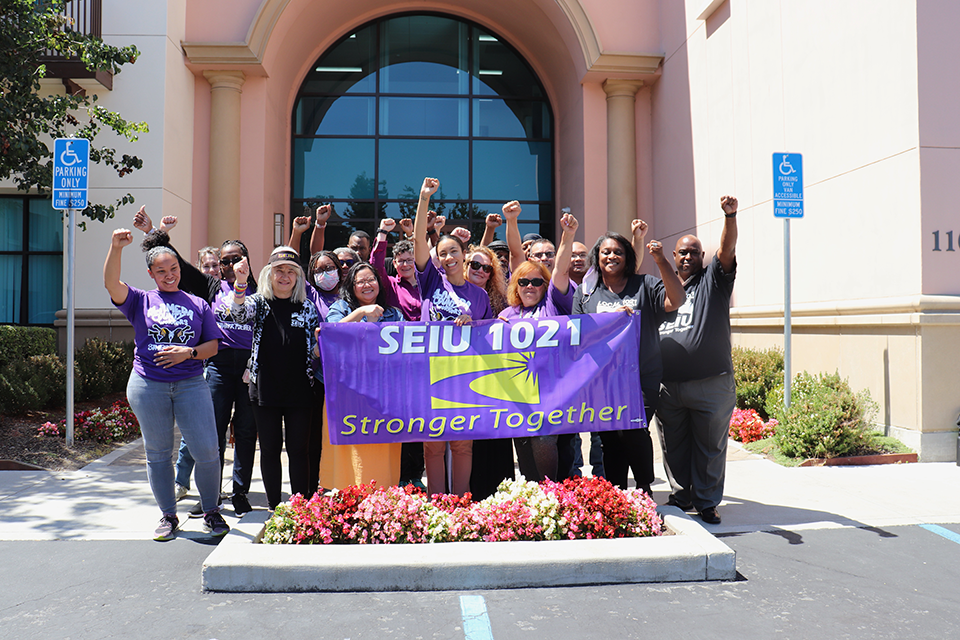 SEIU 1021's elected bargaining team continues to make good progress at the bargaining table, with another four tentative agreements (TAs) signed last Thursday, January 26.
Thursday's new TAs included improvements to bereavement leave and personal leave, an increased uniform allowance, and new flex schedule language
However, there's still a LONG way to go, and we need every SEIU 1021 member in Alameda County to do their part to show management that we need a fair cost of living adjustment (COLA), no increased healthcare costs, no vacation hard cap, no holiday takeaways, and no more excuses about our staffing crisis.
Show up to protect what's ours: Rally on Lincoln's Birthday and prove to management that we are united!
PROTECT WHAT'S OURS!
Rally to Staff Up & Keep Our Holiday
Rally At Lake Merritt Amphitheater
Monday, February 13
11 a.m. – 1 p.m.
RVSP at seiu1021.org/alaco
or scan the QR code