Mills College
SEIU 1021 staff and member leaders are working hard to safeguard your health at work during the COVID-19 pandemic. Click here to find employer-specific information, details, and documents to learn more about what's happening in your worksite during this outbreak.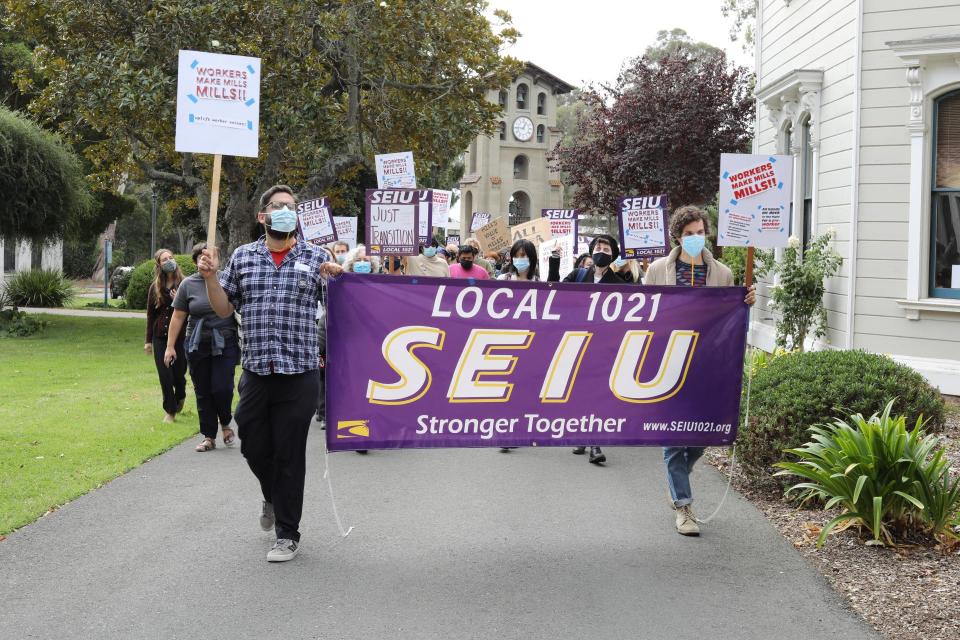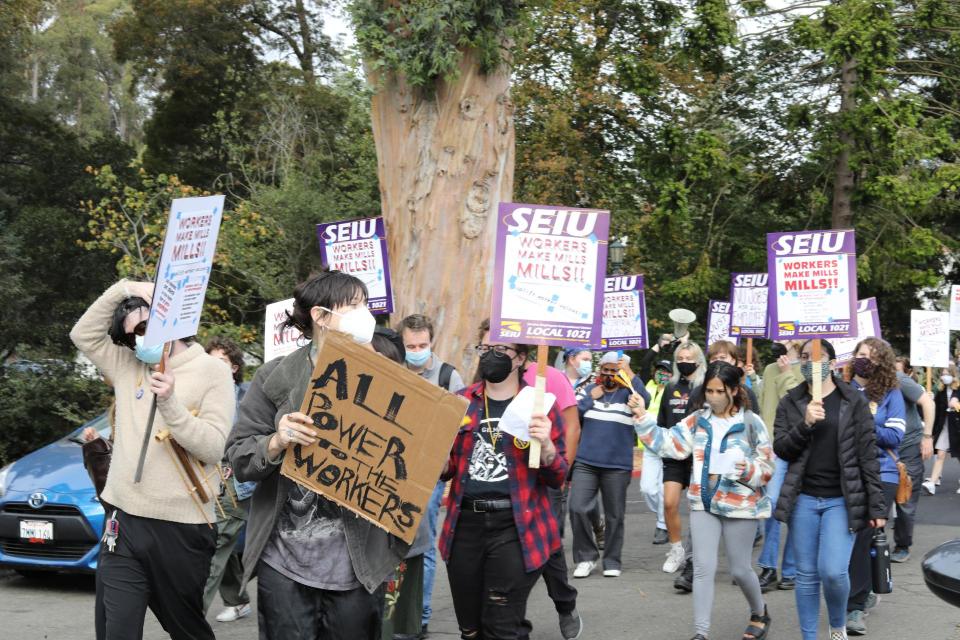 "Who makes Mills? We make Mills!" The protest chants echoed throughout the Oakland, California private women's liberal arts college. The militancy of the Mills College Staff Union, which represents four hundred staff and non-tenured faculty, was on full display. On Wednesday, October 13, 2021, hundreds of Mills College staff, adjunct faculty, teachers, professors, students, and community allies rallied at Rothwell Center in front of Mills Hall.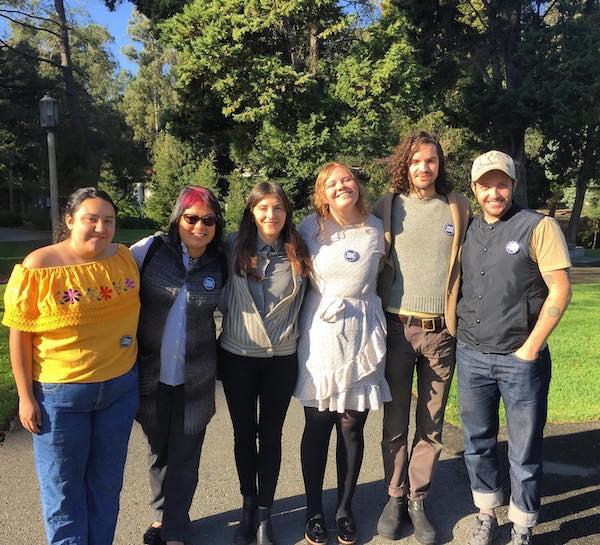 On November 21, staff at Mills College formally requested recognition of their union in a letter to President Elizabeth Hillman, stating, "We seek to cultivate a partnership with College administration that honors the overwhelming support for unionization among Mills staff."
The approximately 200 workers who could win their unions serve students in a wide range of non-faculty jobs in the library, administrative offices, art museum, IT services, and by supporting the College's academic programs.