Mills College staff takes a significant step in building their union.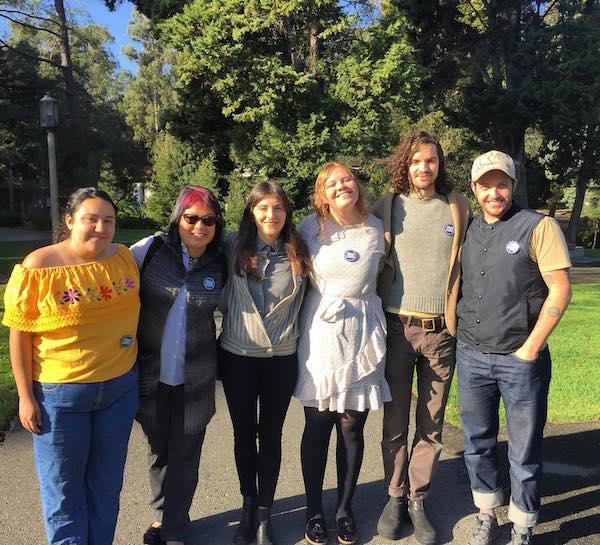 On November 21, staff at Mills College formally requested recognition of their union in a letter to President Elizabeth Hillman, stating, "We seek to cultivate a partnership with College administration that honors the overwhelming support for unionization among Mills staff."
The approximately 200 workers who could win their unions serve students in a wide range of non-faculty jobs in the library, administrative offices, art museum, IT services, and by supporting the College's academic programs.
"As a longtime employee, I'm watching Mills become a place where people work for 2-5 years and then leave, and that's not particularly sustainable for us or our students," said Vala Burnett, a Health Sciences Coordinator at Mills College.
Mills College adjunct professors ratified their first contract as SEIU 1021 members in March of 2016. That contract made significant progress in job security, recruitment and retention of quality professors, and fair compensation.
"Mills has a social-justice and diversity policy that's public and is supposed to drive institutional decisions around staffing and pedagogy," said Brendan Glasson, who works as Technical Director in the Music Department. "This is about helping Mills adhere itself further to its commitments to equity and sustainable working conditions."
Mills College staff is waiting to hear if the administration will recognize their union, or if they'll have to file for an election with the National Labor Relations Board.
Read more on KQED.