Health Plan of San Joaquin
SEIU 1021 staff and member leaders are working hard to safeguard your health at work during the COVID-19 pandemic. Click here to find employer-specific information, details, and documents to learn more about what's happening in your worksite during this outbreak.
UPDATE: Health Plan of San Joaquin members ratify contract
Our contract with Health Plan of San Joaquin expires on June 30, 2022. Below are bargaining updates from the SEIU 1021 Health Plan of San Joaquin Bargaining Team. The Bargaining Team's job includes: Bargaining and making decisions at the negotiations table and working with the Contract Action Team to ensure strong activity at the worksites to support the bargaining.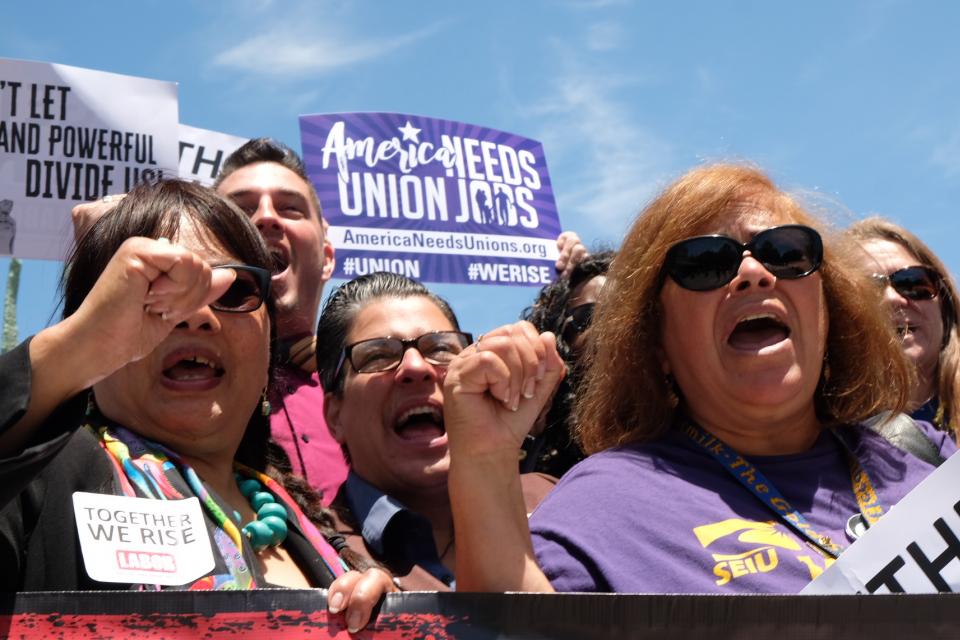 Bay Area Elected Leaders Pledge Support for Working Families Against Billionaire-Backed Assault