Alameda Health System
Know Your Contract
General Unit
RN Unit
San Leandro Hospital Unit
Chapter Bylaws
Assignment Despite Objection Form
Past Contracts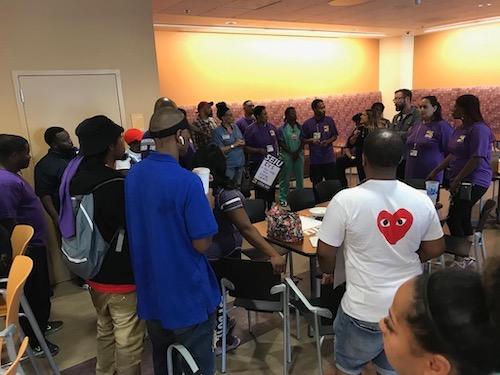 When Alameda Health System began notifying people of layoffs, workers knew how damaging it would be for patient care across the County's hospitals and health services—and they began organizing to take action at the upcoming Board of Trustees meeting.
Flanked by over 30 coworkers and supporters in scrubs and purple union shirts, EVS worker Donn DesBoine told the AHS Board of Trustees at their September meeting, "Sometimes there's one housekeeper to a floor…If the layoffs happen, there's no care for infection control…[and] the patients are going to be affected."
All candidates who were nominated and accepted their nomination are listed below.
Voting will take place November 8 to 14. The voting schedule is below.