Sonoma County Library
Library workers in Sonoma achieved a TA last week after a contentious contract fight that lasted over a year and a half. The new agreement is a three-year deal that includes a larger ratification bonus of $1720 (pro-rated for part time employees), full restoration in 2014 of the previous COLA rollback plus a 1.5 percent COLA in 2015, as well as multiple language changes the union wanted.
The bargaining team is recommending a "YES" vote this time. Library workers will cast ballots from Oct. 25 to Nov. 1 at all branches. The vote count will be held at the SEIU 1021 Santa Rosa office Friday, Nov. 1 at 6:30 pm. All represented employees are invited.
The SEIU 1021 workers at the Sonoma County library system had been bargaining a contract since April 2012. They were trying to get back the concessions they made in their 2009-2011 contracts when management was crying poverty despite having reserves totaling $10 million, more than half its annual operating budget. Those givebacks included suspension of their COLA, increases in health care co-pays, a freeze in step increases, furlough days, layoffs and a reduction in hours of library services.
"Our members were resolved to turn back the cuts we suffered," said Tom Popenuck, the chapter president and Vice President of the Region, as well as the lead negotiator on the bargaining team. ""In today's economy libraries are one of the few public locations that serve all of society. The health of our libraries reflect the overall standard of living and our belief in what is vital for our communities. This contract is a huge victory for our members and our patrons."
"With negotiations finally concluded, our chapter is looking to move in a positive direction," Popenuck said.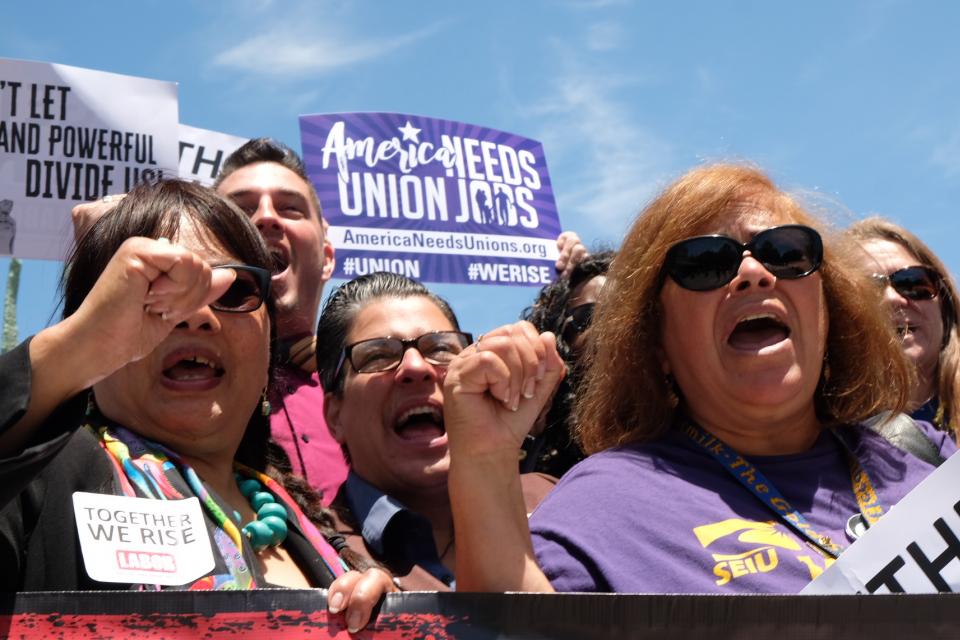 Bay Area Elected Leaders Pledge Support for Working Families Against Billionaire-Backed Assault