San Lorenzo Unified School District
Please join your SEIU 1021 coworkers as well as San Lorenzo USD classified staff represented by CSEA and SLZUSD educators as we go to the school board to demand action to settle a fair contract that will address our staffing crisis.
In keeping with San Lorenzo Unified School District Chapter -SEIU Local 1021 bylaws, notice is hereby given of an election for San Lorenzo Unified Chapter of SEIU 1021 for the purpose of electing a new bargaining team to negotiate a new CBA. Per the internal chapter bylaws, the bargaining team consists of 8 individuals to serve on this term for the duration of contract negotiations, which are due to begin upon completion of the elections.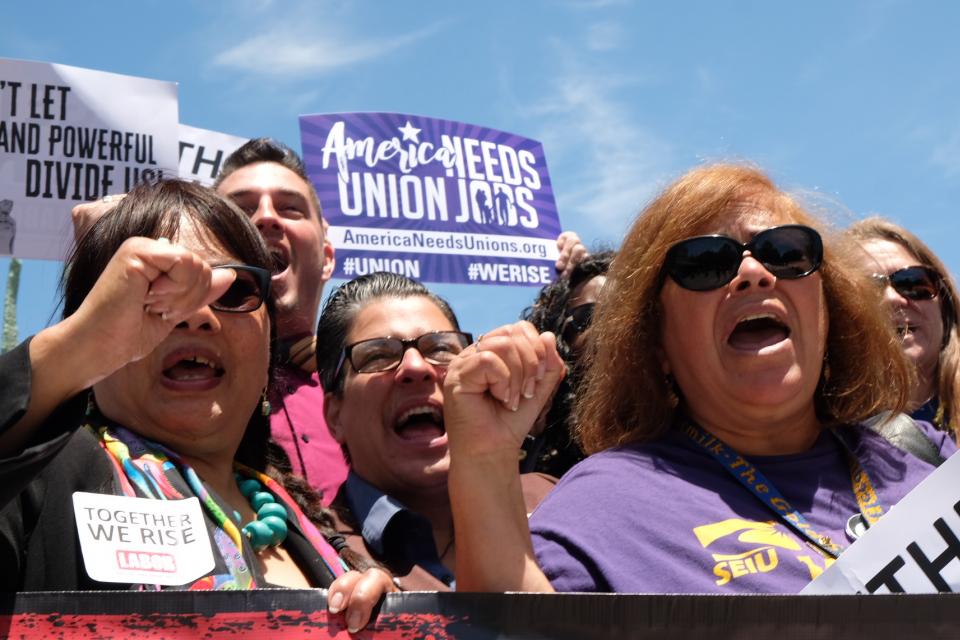 Bay Area Elected Leaders Pledge Support for Working Families Against Billionaire-Backed Assault