Fine Arts Museums of San Francisco
SEIU 1021 staff and member leaders are working hard to safeguard your health at work during the COVID-19 pandemic. Click here to find employer-specific information, details, and documents to learn more about what's happening in your worksite during this outbreak.
Download the Corporation of Fine Arts Museum CBA (2022-2025)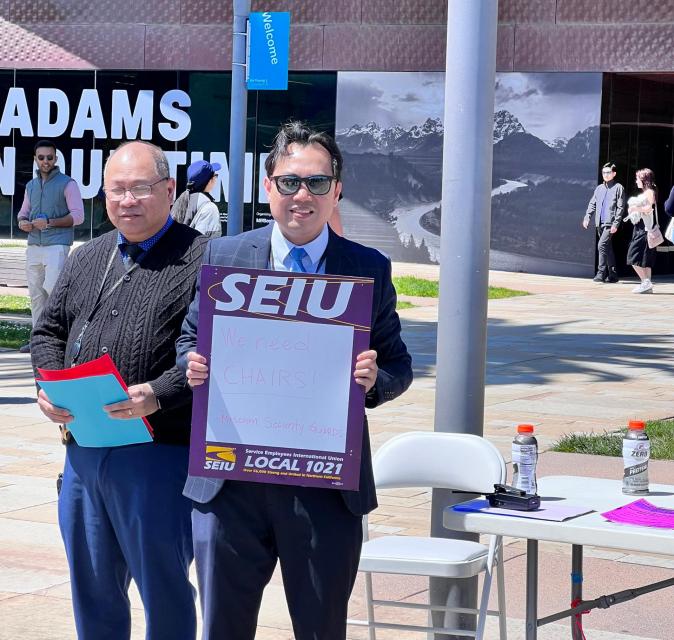 Last Saturday, April 15, SEIU Local 1021 civil service members at the M. H. de Young Memorial Museum in Golden Gate Park, San Francisco, came out to raise awareness about the health and safety of both museum workers and patrons alike. Among the significant concerns are the safety and health of security staff, the front-facing workers responsible for securing a safe space for all in the Fine Arts Museums of San Francisco.