2021 SEIU 1021 Virtual Member Convention
Looking for your Convention Zoom Link? Check Your Clutter or Junk folder.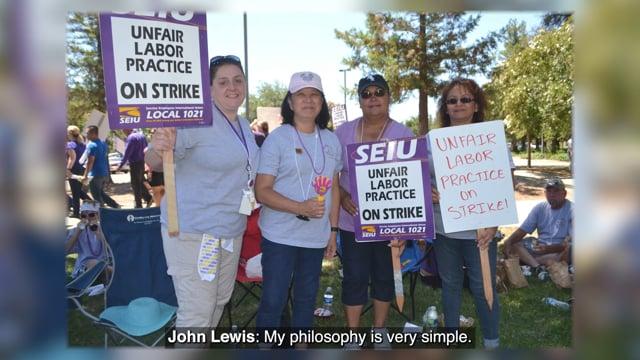 (September 25. at 6AM) Today is our SEIU 1021 Convention on zoom! Check your email for your unique convention Zoom link–it's coming from SEIU 1021 staff, Becky Hansen. If you did not see your unique SEIU 1021 Convention zoom link in your email, check your clutter or junk folder.
Are you having technical difficulties or can't find your Convention Zoom link? Please call 415-858-8973 for technical assistance.
————
(Sept. 22, NORTHERN California)–We hope you are as excited as we are about the 2021 SEIU 1021 Virtual Convention this Saturday! Even though we would have loved to bring everyone together in person, we feel confident that this convention will be the best yet.
From the incredible guest speakers to the exciting directions for our union's future that delegates will be voting on to a live DJ to the raffles to the afterparties, our agenda is packed–and you will get to participate from the comfort of your own home.
We have an awesome lineup of guest speakers on the agenda, including:
Minnesota Attorney General Keith Ellison, who successfully prosecuted the police officer who murdered George Floyd, will be speaking about what racial justice means in 2021 and how unions like SEIU can help us get there.
Award-winning journalist and author Steven Greenhouse, whose reporting and analysis on labor, economic inequality, and worker issues span nearly four decades, will be speaking about the extraordinary opportunities–and challenges–unions face in 2021 and beyond. As a registered convention participant, you will receive a free copy of his latest book, Beaten Down and Worked Up, in your convention goodie bag! (We talked with him just this morning, and he said he is excited to speak with you all Saturday.)
Working Families Party National Director Maurice Mitchell, a nationally recognized social movement strategist who has led on important climate, racial, and economic justice issues, will be speaking about how climate justice must be integral to our work for achieving racial and economic justice.
Environmental justice organizer Juan Flores of the Center on Race, Poverty, and the Environment in Delano, California, will be speaking on how a just transition to clean energy can be a catalyst for thousands of good union jobs right here in our state.
SEIU International President Mary Kay Henry will be speaking about the Unions for All campaign: what it means, what it could look like, and how we will get there.
Here's the info you need to know about what's happening Saturday:
● Convention Agenda: click here
● Ground Rules: click here
● Issue Planks for Delegate Voting: click here
Delegate Elections Are NOW CLOSED.