SEIU 1021 Votes to Prioritize Member Unity and Power
Convention Delegates Voted to Adopt the Member Unity and Power Plank by 96%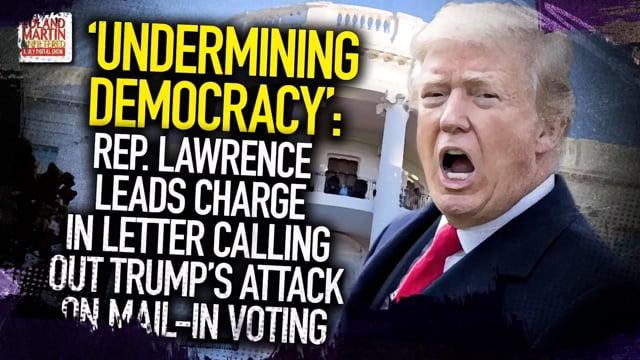 In introducing the fifth plank at the 2021 Virtual Convention, SEIU 1021 East Bay Vice President Yeon Park shared a deeply personal, heart-wrenching example of how unions can be a vital tool to fight racism and discrimination in the workplace.
At her first job in the U.S., a white manager and a number of white coworkers bullied her—making fun of her accent, making racist remarks, and purposely withholding information from her, like changes in meeting times or dates, causing her to miss meetings or be late. When she complained to the director, he told her the manager in question was "just joking."
"I did not know how to respond or react. I was shutting down and ready to leave this country," she said. "Luckily, my job was a union job. I had a member leader in my union who said, 'Don't be afraid. You don't have to put up with this.' With his help, we marched to the director's office to demand apologies for what he did. And he did apologize.
"I had someone who could come to me and say, 'Wait — you don't have to be afraid of this director. You are NOT alone.' He helped me find the courage to be strong. He helped me find my voice to stand up and fight. What I had was member power and member unity. What I had was a union that stood by me, stood with me, when things weren't fair in my workplace."
The same unity and power that allowed Yeon Park to demand accountability are what has won strong contracts over and over again in 1021 bargaining units all over Northern California, from San Francisco to San Joaquin, from Sacramento to Mendocino County—saving jobs, protecting or expanding services, improving pay and benefits to tens of thousands of members, and raising standards industry-wide.
That's why convention delegates voted by 96% to adopt the member unity and power plank, committing to sustaining deep connections with members and accelerating member engagement, including through internal worksite organizing, issue-based representation, and collective bargaining in workplaces; and to taking an intentional approach to engaging and signing up non-members.
Read the full member unity and power plank below.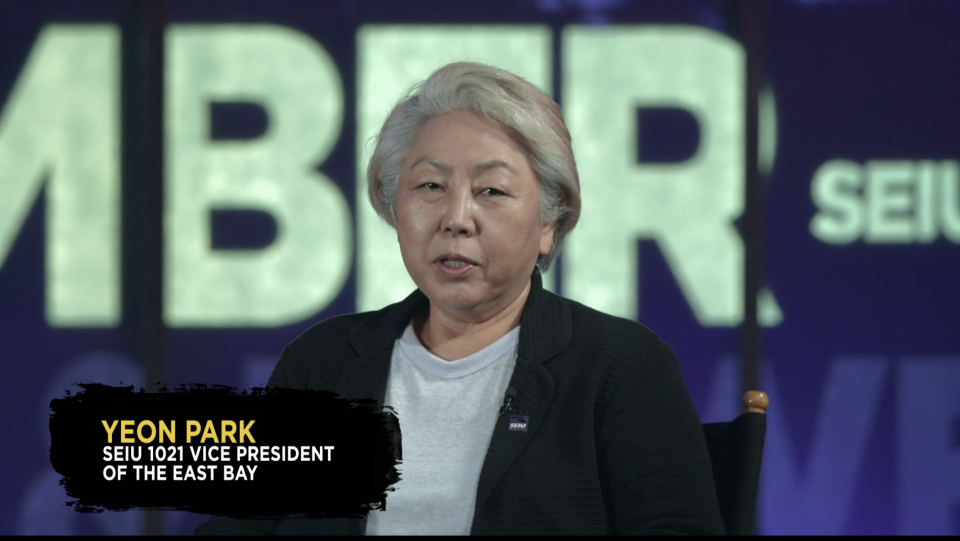 Member Unity and Power
Working people are the glue holding society together. We're the reason our cities, counties, schools, courts, nonprofits, utilities, hospitals, libraries, special districts, and transportation systems can function. In order to win the just and fair society we all deserve to live in, working people must realize and properly wield our power to fight corporate interests which seek to divide workers and weaken our power.   
Unfortunately, over recent decades, corporate dominance has increased rapidly as the power of working families has declined. This trend has weakened our retirement security, made healthcare less affordable, increased wealth and income inequality, contributed to climate change, and sustained structural racism and anti-Black racism. We reject all discrimination against any nationalities, ethnicities, and religions, as well as hatred against API, Latinx, Indigenous, and LGBTQ+ people, as well as women and individuals with disabilities.
It is more important than ever to turn this tide. Our organized efforts both within the workplaces where we represent members as well as with Fight for $15, Black Lives Matter, Workers in the gig economy, and others show that when we organize "Good Trouble," we can make huge strides towards realizing a society that values the work of labor and towards a society free of hatred, racism, ageism, ableism, homophobia, transphobia, queerphobia, misogyny, sexism, and all forms of discrimination.     
With this in mind, SEIU 1021 must further commit to building the strong foundation of worker power we need in our worksites to achieve economic justice in our lifetime. 
Therefore, let it be resolved that we as members will dedicate our energies to pursuing the union foundation below: 
A strong, united, and engaged membership: We will build a union that sustains deep connections to our members by increasing and accelerating member engagement.

This includes internal worksite organizing, issue-based representation, and collective bargaining in workplaces; and taking an intentional approach to engaging and signing up non-members.
We will build chapter capacity, steward councils, and encourage member participation in our committees to empower the membership to enforce our contracts and grow our power at the workplace and in the community.
We will employ online and one-on-one, in-person organizing engagement tools to facilitate growth in member density and participation.
We will ensure our member engagement efforts are strategic, programmatic, democratic, transparent, and intentional so our members are included, heard, connected, united, nurtured, and empowered to fight for justice.

Empowered and supported leadership: We will activate, develop, and support thousands of member leaders to lead our powerful representation, organizing, and membership campaigns.

We will grow our member leadership to lead in a way that empowers the many. We will make a concerted effort to engage, educate and empower our Black, Indigenous, and non-Black people of color members, ensuring that their voices are heard and they are fully supported.
We will reach out to our LGBTQ+ members and ensure that their issues are heard and recognized. We will strive to be more inclusive to members from all backgrounds.
We will equip every member leader with powerful and scalable online and one-on-one, in-person organizing tools, education, and resources to organize their coworkers and communities and will continue to innovate new ways to support member leaders to lift up worker voices.
We will invest in and empower retirees to continue making critical contributions to the work of our union.
We will respect staff and invest in staff resources and work to create a healthy work-life balance for staff in order to support the ongoing leadership of our members.
We will emerge from the COVID-19 crisis as a more sustainable, powerful, and dynamic 21st century organization capable of fighting for and winning our vision of a just society.