SEIU 1021 Votes to Focus on Reclaiming Our Democracy
Convention Delegates Voted to Adopt the Reclaiming Our Democracy Plank by 95%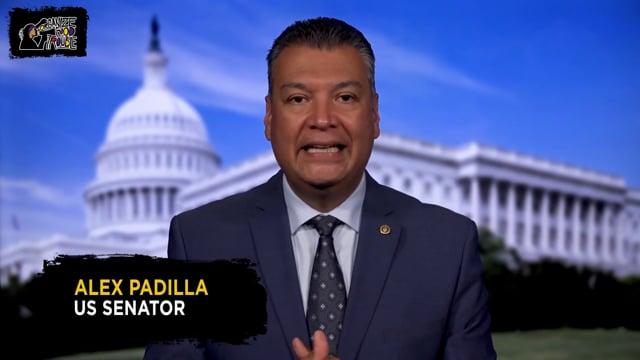 The final plank our 2021 Virtual Convention delegates deliberated and voted on was reclaiming our democracy. Protecting and expanding rights can only happen when everyone can meaningfully participate in our democratic system. And, as guest speakers California Attorney General Rob Bonta (did you know he's also a 1021 member, as an adjunct professor at Mills College?) and U.S. Senator Alex Padilla emphasized, reactionary politicians understand that their best hope of holding onto power and maintaining the unequal, unjust status quo is suppressing the vote.
"They're writing laws to directly attack the political voices of working families, of young people, and of communities of color," said Senator Padilla. "They're doing so despite the fact that in 2020, our nation held one of the most successful and secure elections in our history. But so far, my Republican colleagues in the Senate are choosing to be complicit in an outright assault on our democracy. Senate Republicans have refused to even open a debate on voting rights legislation. Instead, they've abused the filibuster to enable Republican legislative leaders across the country to continue their assault. We cannot allow a small minority to silence the voice of our nation.
"I'm proud to take up the work that John Lewis left for all of us as a co-sponsor of the Freedom to Vote Act. It will make it easier for all eligible Americans to register to vote and cast a ballot. It will set a baseline of protections for voters across the country with common sense, proven reforms that have already been successfully implemented in blue and red states across the country."
Convention delegates voted by 95% to adopt the reclaiming our democracy plank, with commitments to investing in political education; to expanding the scope and reach of our political work through transparent, member-led, democratic processes and collective action; to effective coalition-building; to electing strong leaders who will protect our rights and holding them accountable; and fighting against voter suppression, disenfranchisement, and gerrymandering, among others.
Read the full reclaiming our democracy plank below.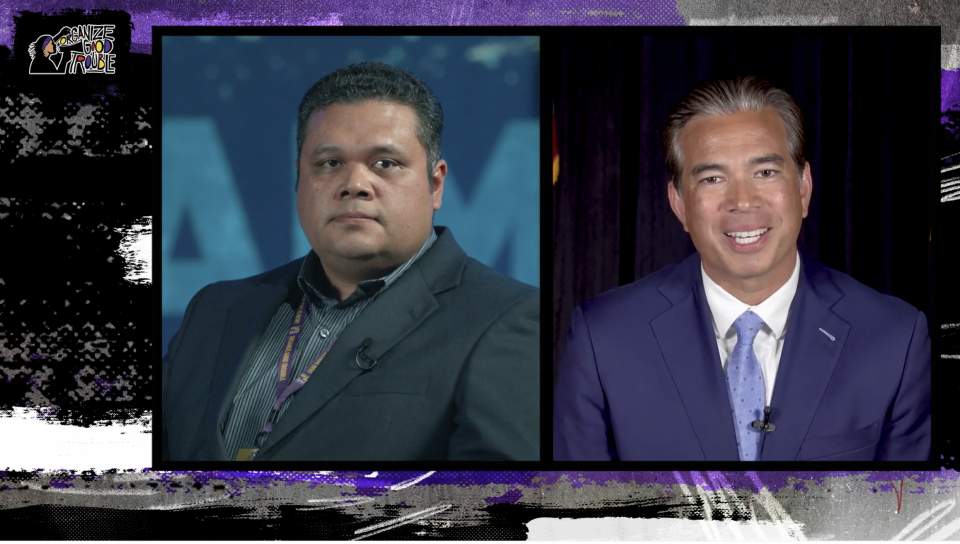 Reclaiming Our Democracy
Covid-19 has laid bare what many of us already knew—employers across the nation rarely hesitate to put their bottom line ahead of the best interests of working people. The pandemic has exposed a glaring contradiction in our economy, as employers and politicians have scrambled to call frontline workers essential in one moment while often treating us like we're expendable in the next. This is why it is critical for us all to build a strong, collective voice so that workers can elect leaders and pass laws to help us hold the ultra-wealthy and the politicians they pay for accountable.
When we come together to pool our resources and speak with a united voice, we give ourselves a fighting chance to counteract decades of outsized corporate influence in the halls of government. SEIU 1021 must commit to growing our political power so that we can elect and partner with politicians who will work with us to build new opportunities for working families in our workplaces and communities.
In order for us all to thrive and succeed, we need to work together to roll back anti-worker laws and regulations so that we're able to raise workplace standards. We must also champion new legislation that will strengthen our rights and protections at work. We need to fight for a robust investment in good, union jobs by growing public sector employment. We must not only restore public services to pre-recession levels but make up for the time we've lost by working with elected leaders to expand services even further.
In order for our communities to be a place where working people can truly thrive, we need to invest not only in an equitable recovery from COVID-19, but in growing our public sector services to combat the effects of climate change and racial injustice as well. As with everything we do, we must also view our political work through the lens of racial justice and environmental sustainability, so that no one is left out of our vision for the just world we will leave behind for future generations.
Therefore, be it resolved:
We, SEIU 1021, commit to investing in political education to increase awareness of the ways that political outcomes impact working families.
We will expand the scope and reach of our political work through transparent, member-led, democratic processes and collective action to ensure that members have a strong voice and a seat at the table where decisions are made that impact us, our workplaces, and our communities.
We will forge coalitions with our community and political allies to win a world without racial injustice; discrimination against immigrants; insidious and pervasive white supremacy; or any discrimination on the basis of sex or gender identity, age, or disability. We will work to build international labor solidarity, fix our broken immigration system, and end the inhumane and shameful practices being perpetrated at our borders.
We will pursue legislation and support candidates who are committed to building a green and sustainable future through a Just Transition with good, union jobs.
Through our COPE committees, we will endorse and support candidates, legislation, and ballot measures that benefit working people and the communities where we live and work.
We will continue to support healthcare for all, including long-term care and single-payer, through legislation that includes a just transition with good, union jobs.
We will pursue breakthrough legislation and campaigns to create opportunities for us to win unions and a voice at work for all workers, regardless of industry.
We will actively work to protect democracy by fighting against voter suppression, disenfranchisement, gerrymandering, and all efforts to restrict access to the ballot and full participation in the political process.
We will work to hold our endorsed candidates accountable and ensure their continued and consistent support of SEIU and the labor movement. We will demand that endorsed candidates meet with members of our union regularly upon election in order to facilitate accountability and with the caveat that support will/may be withdrawn if they fail to meet our standards.
We will coordinate with the leaders of affected chapters and bargaining units in local political efforts. We will coordinate with chapters on political advocacy that will affect members. We will also respect and value the contributions and input of members in our political work.
We will organize marches, protests, rallies, and strikes to amplify our demands and strengthen the movements we are a part of. We will work with politicians on specific goals where our interests align and organize to put pressure on them to support our issues.