Volunteers needed! Help spread the word to say NO to the wasteful, divisive recall!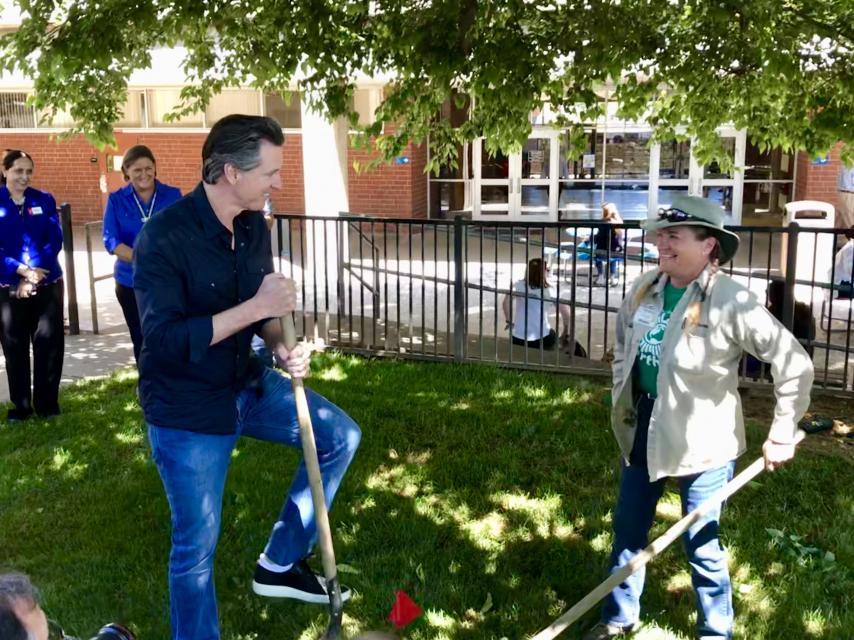 Ballots are already arriving in mailboxes—join your fellow SEIU 1021 members in voting NO on the anti-union recall of Governor Newsom, and do not fill out a selection for his replacement.
We need your help. Sign up to volunteer and help us stop the anti-union takeover of our state by joining our voter outreach efforts.
We've all have been working hard throughout this pandemic and Governor Newsom has been a great partner to us. Together, we have won some really important victories under Governor Newsom:
Guaranteed paid sick leave for every worker during the pandemic,
Expanded access to child care and rate increases for child care providers,
Prevented millions of evictions with a $5.2 billion rent relief program,
Provided PPE for our healthcare workers,
Fought for school funding and signed into law the largest increase in California history.
This recall puts all of that is at risk. It is a wasteful attempt by right-wing, anti-union groups to grab power, and it's costing California taxpayers $276 million dollars. This partisan and divisive recall is a distraction from the work ahead of us and a direct attack on all the progress we have made.
Watch and share the video below of Jennifer Esteen, an RN with the City & County of San Francisco and SEIU 1021's VP of Organizing, talk about why she's opposing the recall: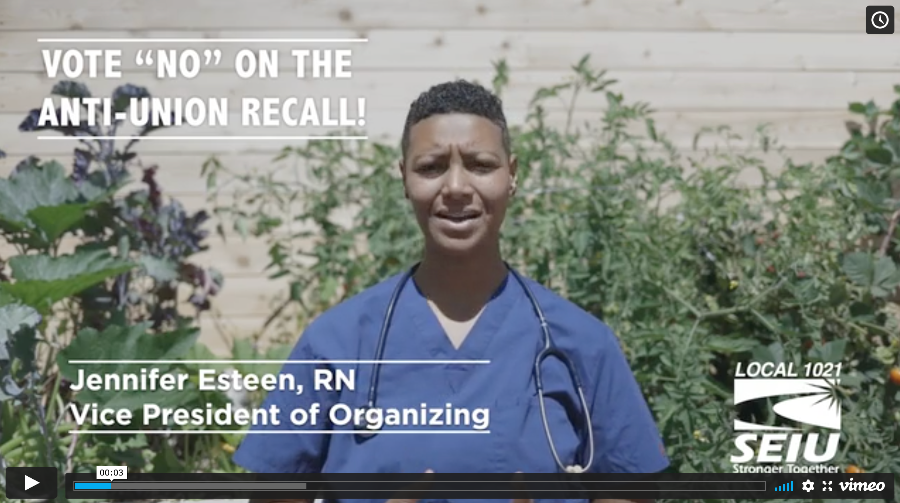 Click here to read a story from when Gov. Newsom walked a day in the shoes of SEIU 1021 members in 2019.