SEIU Local 1021 President Joseph Bryant's Statement on the Acquittal of Kyle Rittenhouse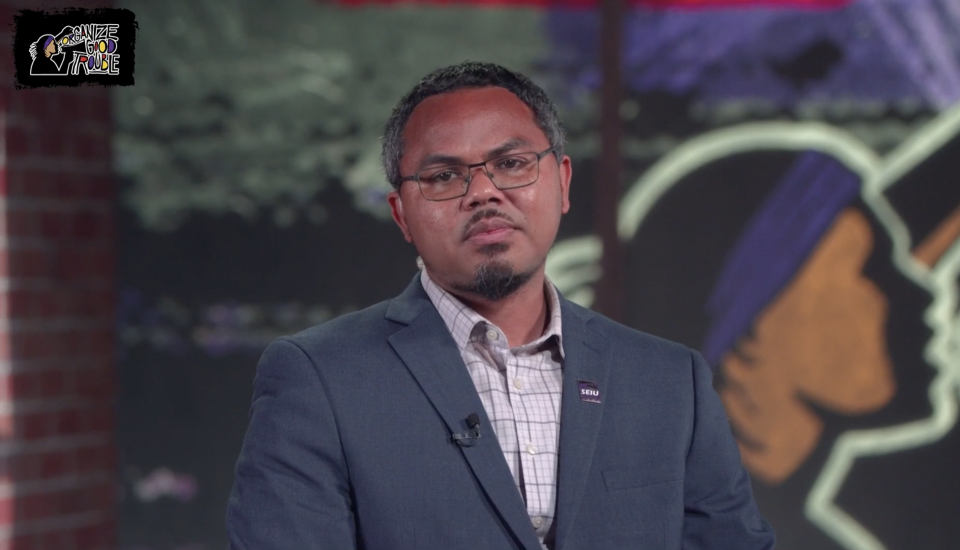 November 19, 2021: Oakland, California — Service Employees International Union (SEIU) Local 1021 President Joseph Bryant issued the following statement after jurors acquitted Kyle Rittenhouse of the murder of Joseph Rosenbaum and Anthony Huber. Rittenhouse shot and killed Rosenbaum and Huber, who were protesting the shooting of Jacob Blake by the Kenosha Police Department in Kenosha, Wisconsin:
"'An injury to one is an injury to all' is more than a labor movement slogan. It is a promise; it is a commitment; it is solidarity. Today, we stand in solidarity with the families of Joseph Rosenbaum and Anthony Huber, and with all those fighting for racial justice in Kenosha, Wisconsin, who deserved to exercise their First Amendment rights without being terrorized, assaulted, or murdered by a white supremacist vigilante.
While a conviction in the Kyle Rittenhouse trial would not bring back the lives he took or even come close to healing the community of Kenosha, Wisconsin, his acquittal signals both an unconscionable lack of accountability and a disturbing tolerance for political violence and vigilantism. His claims of 'self-defense' ring hollow, yet an overwhelmingly white jury found him not guilty of crimes the world saw him commit.
As long as Black, Indigenous, and other people of color can be stopped for broken tail lights, improper lane changes, or selling loose cigarettes and then executed with impunity by police; shot to death by police while peacefully sleeping in our own beds; or gunned down by vigilantes while out for a jog or walking to the store to buy Skittles, we will continue to take to the streets and the ballot box. We will not be silenced by vigilantes like Kyle Rittenhouse any more than we were by George Zimmerman.
Injustice has been a salient feature of the 'justice' system in the U.S. since the founding of this nation on stolen land. We are not surprised that a system built on white supremacy and private property rights has once again protected and upheld white supremacy. Today only reaffirms our commitment to dismantling white supremacy and the systems that uphold it.
We send our deep condolences to the Huber and Rosenbaum families and the Kenosha community, as we join leaders and activists there and around the nation in taking action to transform our system into one that values life over property and human rights over 'law and order' enforced by violent repression."
Contacts for SEIU Local 1021: Carlos A. Rivera, Communications Director
carlos.rivera@seiu1021.org
SEIU Local 1021 represents over 60,000 employees in local governments, non-profit agencies, health care programs and schools throughout Northern California.