SEIU 1021 Members Fight for Union Jobs Across the Country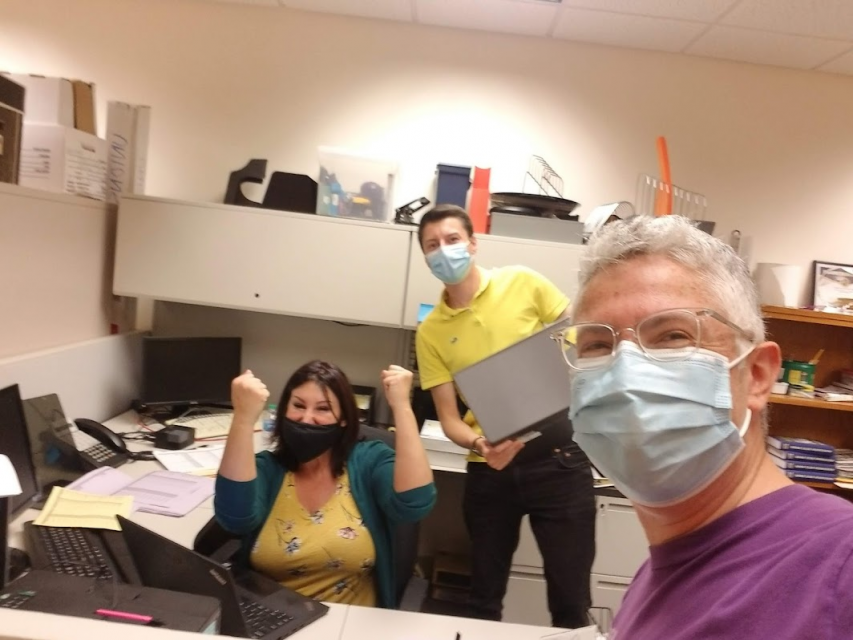 When anti-worker attacks come, union members know that the only way to fight them off is through solidarity. That's why two SEIU 1021 members recently traveled to Wisconsin to help nurses at University of Wisconsin Health win their union back.
These nurses had lost their union after the state's governor and gerrymandered state legislature passed Act 10 in 2011. Act 10 repealed collective bargaining rights for public employee unions, except for local police, firefighters, and State Patrol troopers. Since 2019, though, the nurses have been fighting to organize their workplace and win their union again.
One of the SEIU 1021 members who went to Wisconsin to help out was Felix Thomson, a registered nurse who works as a nurse case manager at Alameda Health System's Highland Hospital in Oakland. Thomson went to Wisconsin for three weeks after hearing about the opportunity: "I'm passionate about supporting members in getting more involved in their union. In Alameda Health System there was a lot of excitement in Alameda Health System (AHS) to support this: we had had this recent experience of organizing a strike, and we had seen the power of members organizing other members, and felt the power of being unionized as healthcare workers."
They noted that the day-to-day experience of organizing was "pretty challenging!" with multiple twelve-hour days, but that "It's really empowering to do this work. You feel connected to something larger and you build new skills that will help us win."
The organizing process Thomson and others used started with reaching out by phone to nurses who had signed union-support cards in 2019. When those nurses were reached, one-on-one meetings were set up, in which organizers would describe the benefits of the union and the momentum the campaign was building. The nurses were invited to become part of the Organizing Committee (OC), which met weekly.
In addition, the nurses set up conversations via WhatsApp and met regularly at a local pub where nurses would gather off shift. Felix learned to use VAN software to document the work they were doing, and built skills using new systems and tools from spreadsheets to wall charts.
Thomson concluded "This was an amazing opportunity for me to gain experience that is going to help me win in my workplace and to help other workers win in theirs. We should be doing much more of this!"
To learn more and get involved, check out our New External Member Organizer (NEMO) program!