Scabby the Rat Lives!
The Powerful Symbol of a Fighting Union Survives Another Legal Attack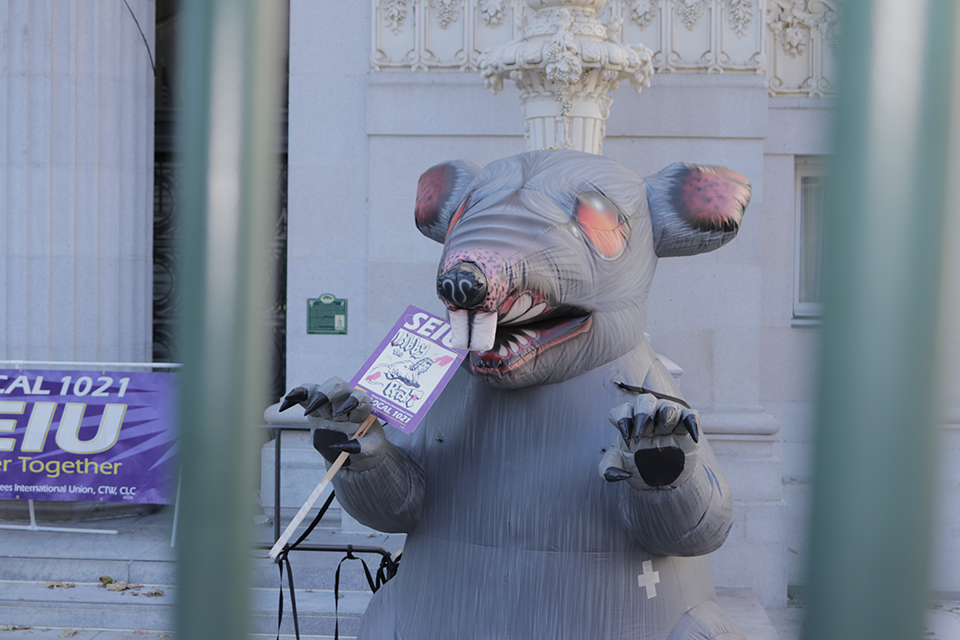 If you've shown up at an SEIU 1021 strike, you've probably seen Scabby the Rat, a giant inflatable rodent looming over the crowd and showing everybody with eyes that there's a rat inside the building. For years, on strike lines and other labor movement actions, Scabby has symbolized a bad boss inside and a fighting union outside.
Brandon Dawkins, a operations coordinator with Medical Respite in San Francisco, who serves as an Executive Board member and the San Francisco Area Representative, says, "Scabby the rat is iconic in the labor movement. When I see him, the first thing that goes through my mind is the realization that we're standing in front of a worksite with a rat inside, and we have to go in and get rid of that rat as soon as possible. We wouldn't tolerate a rat in our homes, and we can't tolerate them at work, either."
However, Scabby has been under attack for years. Sometimes, the attacks have been physical ones, from police or anti-union goons. A National Public Radio story from 2020 quotes a lawyer named Tamir Rosenblum as saying "We've had times when the police confiscated the rats. We've had times when a rat was stabbed."
The more dangerous attacks, though, have come from lawyers. Starting in 2018, the National Labor Relations Board general counsel Peter Robb tried to make it illegal to "picket, strike, or handbill with [Scabby the] rat present." Robb, a Trump appointee, was fired on Joe Biden's first day in office, but the case against Scabby didn't end until last week, when the NLRB upheld earlier rulings that "displaying banners and large inflatable figures such as 'Scabby the Rat' does not violate the National Labor Relations Act's ban on threatening or coercive conduct during union pickets and boycotts."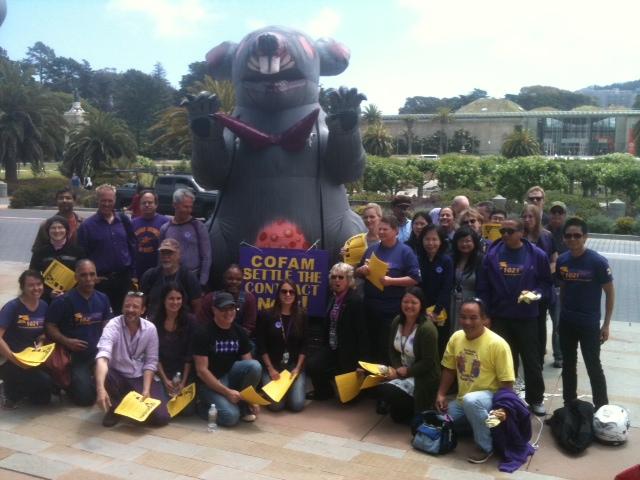 Scabby often brings out the creativity of working people. In 2012, SEIU 1021 members protested outside San Francisco's DeYoung Museum to call for fair wages and benefits. At the time, the museum had an exhibition of Jean Paul Gaultier's fashion, including a conical bra he had designed for pop star Madonna. Members fashioned their own pointy bra, sized to fit the oversized rat, and used that to bring attention to their cause, with a flash mob and a rewritten version of a Madonna classic, Material Girl: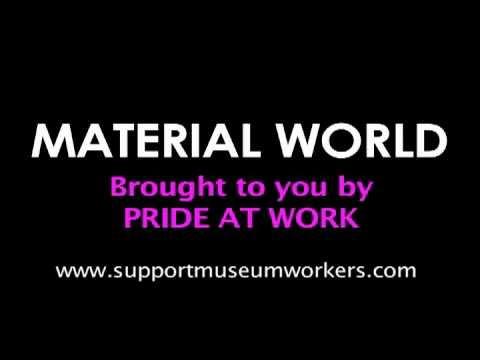 Dawkins said "Attacking Scabby is a huge waste of time and resources. It's just another sign of the way people are attacking unions everywhere. I'm glad we won this one, but even if they do get rid of Scabby, we'll just use something else. They can't stop the labor movement."