It's time we fight and win at the ballot box
SEIU Local 1021 members actively participating the political process to win real change in and out of the workplace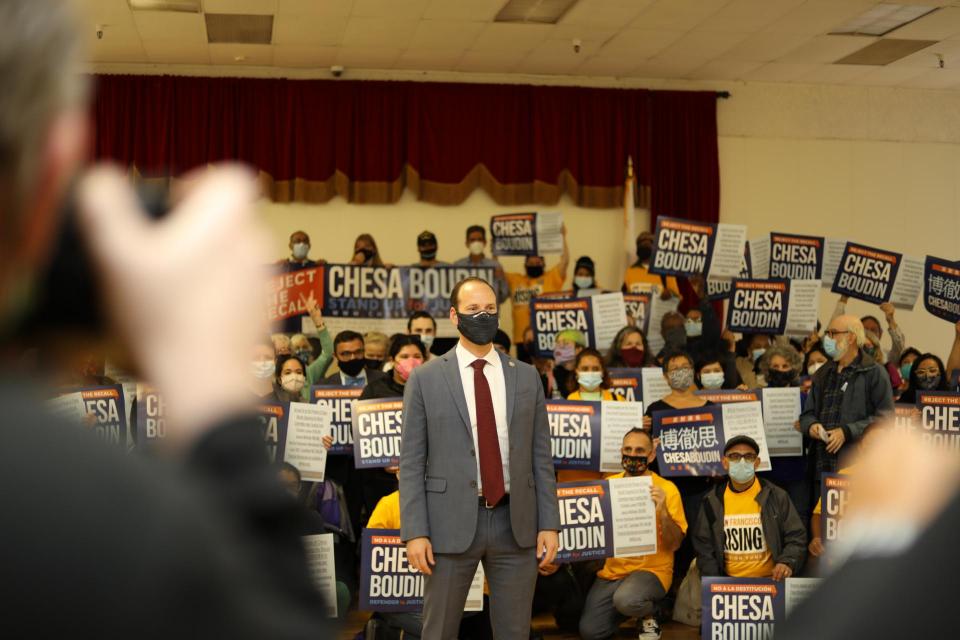 To protect our rights, improve our working conditions and quality of life, and better our communities, the candidates we elect and the ballot measures we pass–or reject–matter. That's especially true when it comes to local and state races. The 2022 statewide and midterm elections are our opportunity to showcase worker power at the ballot box. We have made significant progress over the last two years. Now, we must build upon our advancements.
We know that the fight for economic, racial, environmental, and immigrant justice is one that we cannot sit out. That is why we, as a union, actively participate in the political process. Across Northern California, we will vote for our endorsed candidates and ballot measures and mobilize our communities to vote to achieve the kind of justice we deserve.
"I think it is easy to have cynicism. We can be cynical about the political process. However, that is what our opponents want us to believe," said SEIU Local 1021 Vice President of Politics Ramses Teon-Nichols. "The fight ahead of us is long and hard. As recent events have shown in the Buffalo, New York shooting, white supremacy is a real and present danger to working-class people. And with the tragic Robb Elementary School shooting in Uvalde, Texas, everything can look grim. However, we have faced tough odds before and won material victories. Through our active participation in the political process, we can overcome these challenges. We can fight and win real change in and out of our workplaces. We can create a government that works for the many, not the few."
Vice President Teon-Nichols continues, "It really comes down to this: we participate in the political process because we can elect accountable bosses. By electing accountable bosses, we can be in a better position to fight and win strong contracts. Contracts with better staffing, higher wages, better benefits, and safer workplace conditions. We do that to build our movement to organize the unorganized and make sure every worker has the right to form a union and have their voices heard. When we fight for all of that, we fight for justice, be it racial, economic, social, or environmental justice. I recommend all members get out there, volunteer for our endorsed candidates, and make sure to vote by Tuesday, June 7."
We organize good trouble on the streets, in our workplaces, and now at the ballot box.
We urge members to participate in phone banking, canvassing, and other outreach initiatives to help us elect candidates who will fight for us and pass measures that will benefit workers across Northern California.
Go here to find our list of endorsed candidates for the June 7, 2022 primary election.
Go here to look up volunteer opportunities for the June 7, 2022 primary election.
Check your voter registration status here.