Gig workers speak out about new Uber, Lyft policy making face masks optional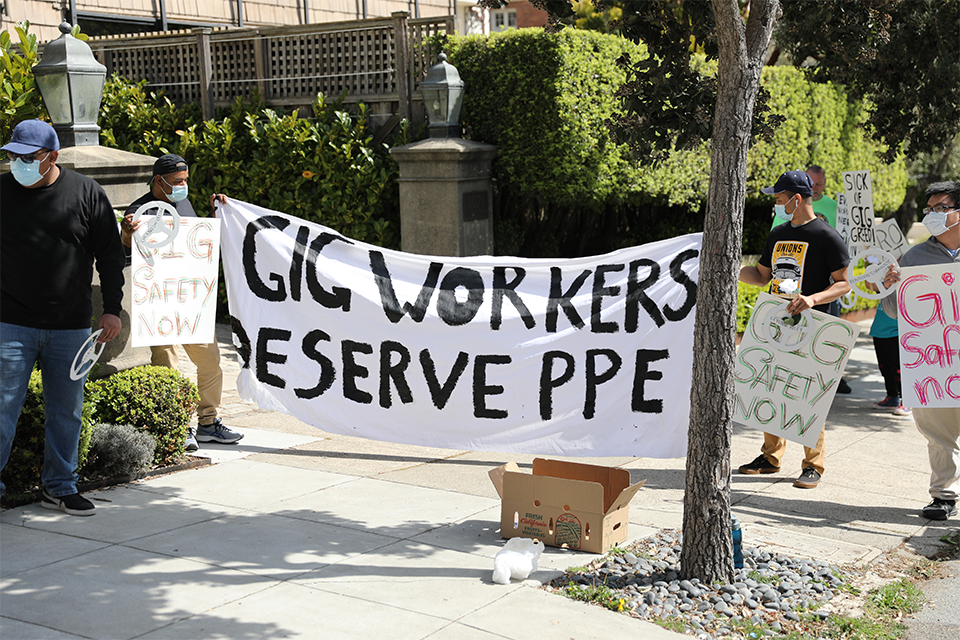 With zero worker input, Uber and Lyft have now made wearing face masks optional for riders and drivers. The ride-hailing companies announced the new policy unilaterally last week, shortly after several significant airlines announced a similar change in policy. The changes come after a federal judge struck down the Biden administration's mask mandate for airplanes and other public transport methods. The new policy from Uber and Lyft means that it will no longer require riders to sit in the back seats of vehicles but asks riders to refrain from using the front seats unless they are traveling as part of a large group.
"For far too long, multinational corporations like Uber and Lyft have successfully cut labor costs, weakened worker power with zero opportunity to bargain, committed union-busting tactics, dodged paying their fair share in taxes, and rewritten laws to favor their bottom line over worker safety," Hector Castellanos, a gig worker who drives for Uber and Lyft. "All of that adds up to unsafe working conditions for gig workers. During the COVID-19 pandemic, as those companies' profits sore, we are faced with the brutal reality of choosing between our health or rent, food or medicine, electricity or running water. The new policy from Uber and Lyft forces us to choose between all these vital necessities. It comes down to our lives or livelihoods. We can bargain for better wages, workplace benefits, expenses covered, and more with a union. Being unionized means we can have a voice on the job and a seat at the table. We can fight for what we deserve as workers. We would no longer need to rely on GoFundMe campaigns to pay for hospital bills, car repairs, or funeral expenses for families of drivers killed on the job. Just as we are on the frontlines of the pandemic, we are at the forefront of expanding labor rights and protections for gig workers across California and the country."
Castellanos is a leader with We Drive Progress, a movement of app-based drivers for Uber, Lyft, DoorDash, Instacart, and beyond across Northern California, seeking to win better wages, benefits, and a union.