Convention Nominations Are Open!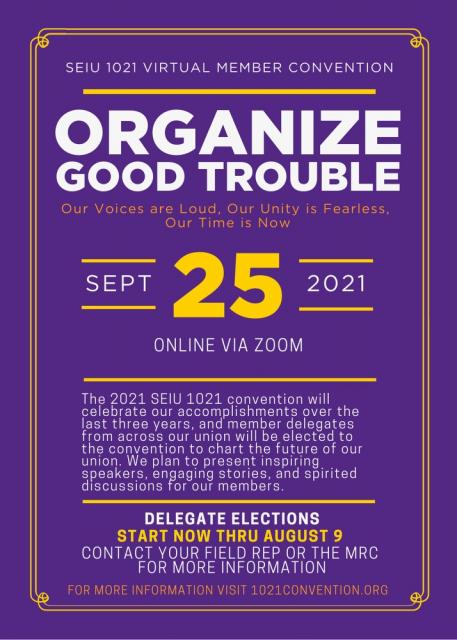 Nominations will start today, July 27, thru Friday, July 30 at 3 p.m.
Email Karen.Williams@seiu1021.org to continue the nomination process
Karen will keep all nominations until then
Once nominations close, Convention Committee Members will call nominees to verify whether they accept or decline the nomination
Those who accept their nomination will go on the ballot
Voting will commence on August 2 thru August 5 via Election Buddy. Election results will be posted on August 5, after 5 p.m.