California College of the Arts Staff Set to Hold Strike Vote 12/7 and 12/8
After 2 years of CCA administration slow-walking contract negotiations and violating labor law, staff still don't have a contract--and they're ready to take more drastic action.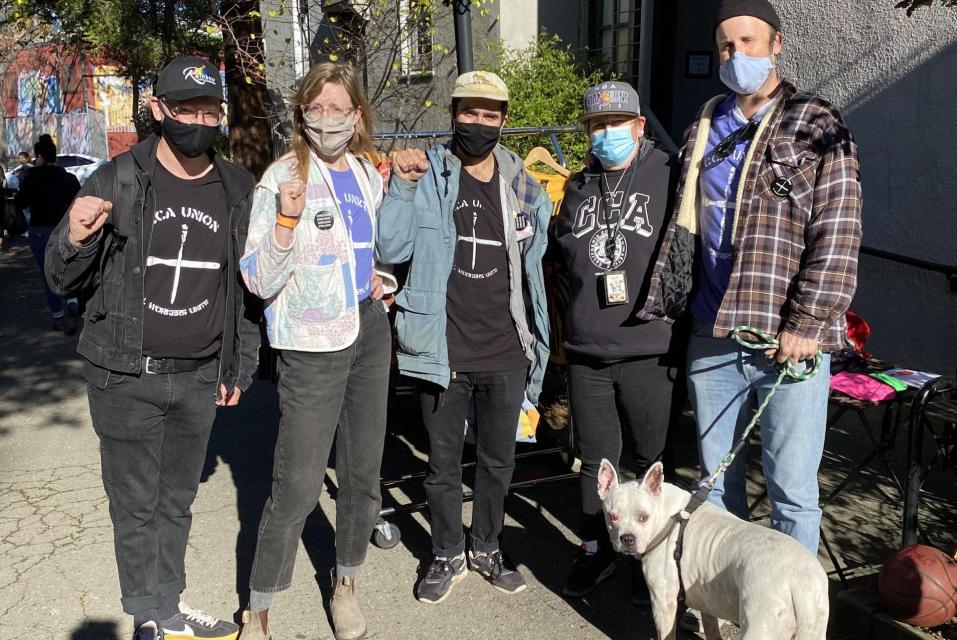 Dec. 6, 2021: More than two years after forming their union with SEIU 1021, joining adjunct faculty in the California College of the Arts (CCA) chapter, staff at CCA still don't have a first contract. And it's certainly not for lack of effort on the part of the 1021 bargaining team, who have been making proposals addressing the critical needs identified in their bargaining survey since fall of 2019, including living wages based on the cost of living in the Bay Area; wage transparency with yearly increases; career ladders for advancement; and job security.
So far, CCA's administration, represented in negotiations by notorious union-busting attorney Mike Vartain, has only said no and has refused to bargain in good faith.
"When we started the bargaining process, CCA administration said they wanted to settle a contract within a few months. It's clear that's a lie," said CCA Film Studio Manager Brian Woods, who is a member of the staff unit bargaining team. "They stall and do everything in their power to keep us from a fair contract. They continue harping and making presentations on boilerplate minutia. They insist on language that they've exploited in the adjunct union contract. They haven't responded at all to any of our economic proposals, which are our #1 priority. There's not even an acknowledgment that we've even submitted these–there's been no response at all."
Meanwhile, they continue to violate labor law, making unilateral changes to working conditions for bargaining unit positions, resulting in an unfair labor practice (ULP) complaint from the National Labor Relations Board (NLRB). "They regularly change working conditions without consulting the union," said Brian.
CCA staff have had enough of CCA administration's union busting and playing games with people's livelihoods and careers. Tuesday, December 7, and Wednesday, December 8, they will be holding a vote to authorize their bargaining team to call a strike if necessary.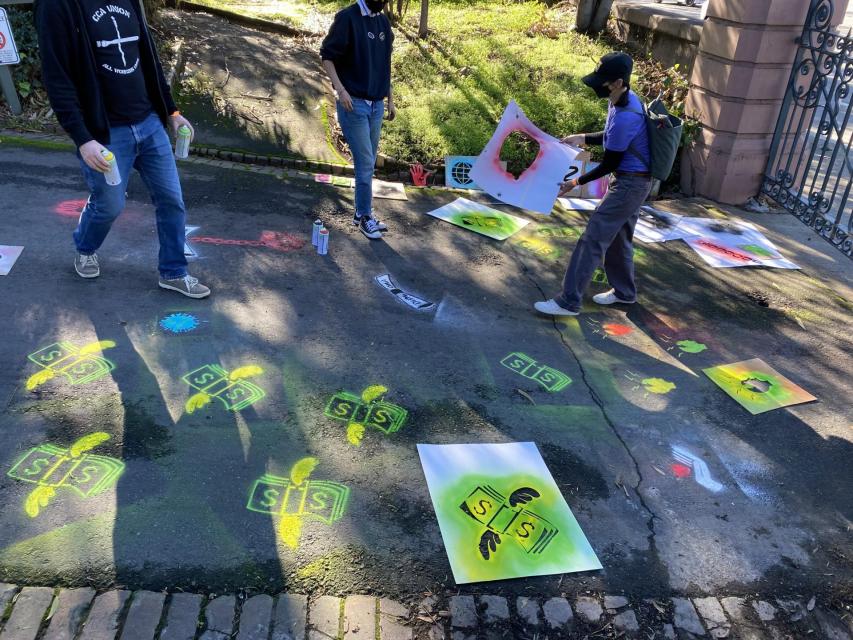 CCA staff will be voting in-person from 12-3pm at both the San Francisco and Oakland campuses Tuesday and Wednesday, with a remote voting option available only to those who are currently out of town or unable to vote in person due to illness.
"Everybody should make sure to vote and get their voice heard," said Brian. "This is the escalation we need to get a fair contract, which is all we want."
CCA adjuncts have also been locked in contentious contract negotiations since their first contract expired in June 2020. While they are currently not voting to strike, they are organizing to honor staff's strike in solidarity if it is called.
CCA staff and adjuncts decided to take advantage of Homecoming and its Holiday Fair on Saturday, November 20, to send a visual message to administration, students, and alumni about the burden of debt going to fund real estate ventures.
The college has tied up all its assets in a costly and risky expansion plan to sell the Oakland campus and consolidate operations in San Francisco. CCA has used all its property as collateral in its consolidation project that puts the needs of real estate developers and banks ahead of students and workers.
Meanwhile, CCA President Stephen Beal pays himself $615,088–more than any administrator of any private college with a similar budget in the Bay Area–yet his team blame budget concerns for their refusal to agree to living wages for their staff who keep the school running and the adjuncts who teach over 75 percent of their courses.
Want to show your support for CCA staff and adjuncts? Use this quick tool to send an email to CCA administration telling them to stop playing games and settle a fair contract with their employees now!