Asian Health Services Reach Tentative Agreement After Long Negotiation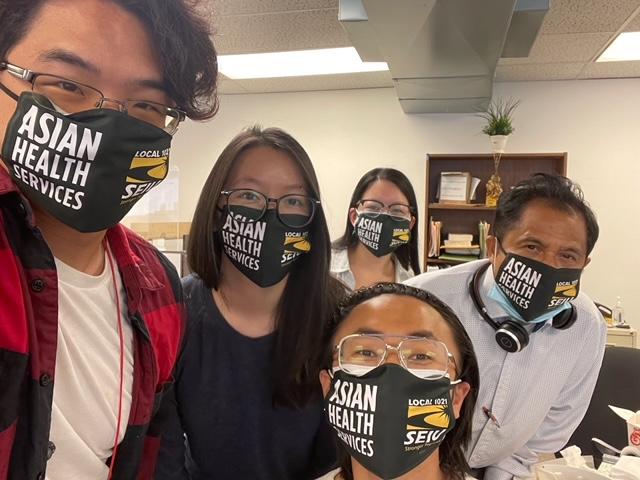 October 12, 2021: After a lot of hard work, effort, and patience, SEIU 1021 members at Asian Health Services (AHS) have finally reached a tentative agreement (TA) with management! The TA includes eight percent in raises over the next two years, as well as some equity adjustments for certain classifications and improvements in contract language around grievance and arbitration, sick leave, and more.
AHS General Unit President Mark Won noted, "We want to thank all of our members on all of the support as we've reached a tentative agreement on our next contract. We have made history for the agency, as this is the best contract we've ever negotiated since we were initially unionized in 1997! Let's keep that momentum going for all of our future contract negotiations!"
In this "post-shelter-in-place" deal, the negotiations team felt honored seeing the fruits of their labor succeed. Early in the year, AHS had taken some time to enter negotiations. After a one-year, $1500 one-time bonus extension, morale became very low.
The contract action team (CAT) had been working overtime from last year's contract and were not about to stop before the deal was sealed. They ensured that every employee was aware of what was happening in bargaining, including managers and providers. The climate at AHS began to change after members masked up in AHS SEIU1021 masks; made committees that participated in salary studies and job audits; and formed a delegation to the bargaining table to review their salary proposals.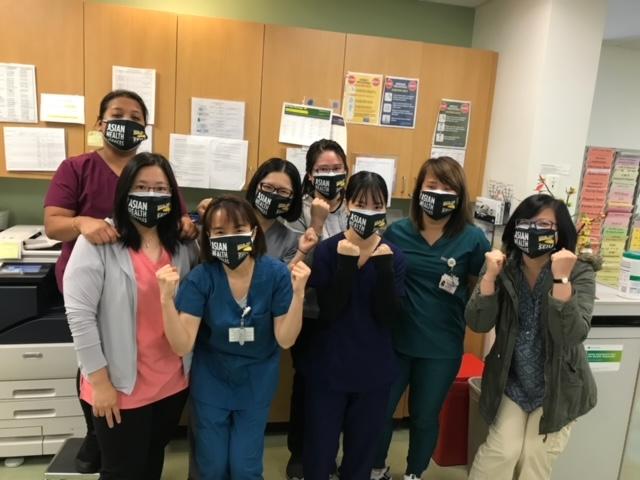 Members engaged informational discussions with co-workers as a strategy and developed a petition that garnered over 160 signatures of employees. These were presented to the AHS Board of Directors. After the petition, AHS Executive Director Sherry Hirota came to the next bargaining session and worked with the teams to close the sessions.
The outcome of those sessions is a TA that membership feels proud to present to co-workers. The ratification vote will be held October 26.
Here are some highlights of Asian Health Services tentative agreement:
Wages/COLA:

AHS General Unit:

4% effective July 1, 2021
4% effective July 1, 2022
2%-6% equity adjustments (NP, PA, LCSW, MSW, CM's)

AHS Specialty Mental Health Unit:

4% effective July 1, 2021
4% effective July 1, 2022
3%-10% equity adjustments (SMH counselors)

Important proposals:
Out of class pay differential (new language/bilingual pay increases)
Transportation and parking voucher (new section/increased reimbursement)
No discrimination (protected class improvements)
Increased Saturday holiday bonus
Bereavement leave (out of state travel days)
Grievance and arbitration (better procedures)