Urgent action required: Urge Governor Newsom to sign SB 525 today!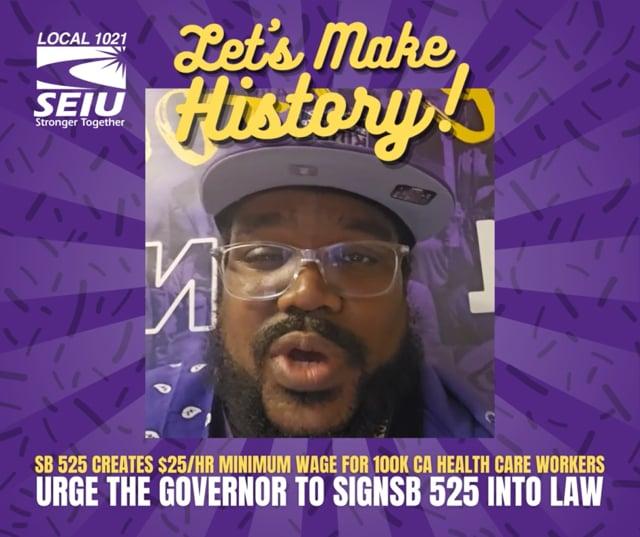 Healthcare workers need your immediate help: getting Governor Newsom to sign SB 525. This bill holds the potential to bring significant improvements to the lives of California's workers, including many of our own members.
SB 525 would set a minimum hourly wage of $25 for healthcare workers, recognizing the dedication of our healthcare heroes and addressing the pressing need for equitable wages as living costs continue to rise and the healthcare field continues to suffer from short staffing.
SB 525 passed the state assembly last month, but to get it all the way across the finish line, we need your support! Please take a moment to sign the petition urging Gov. Gavin Newsom to stand with us and sign this crucial legislation.
Send a message directly to Governor Gavin Newsom here.
"A $25 minimum wage for clinic workers is critical to the workforce. Signing SB 525 will address some of the short-staffing issues we're having in our community clinics," said SEIU 1021 Vice President of Organizing Brandon Dawkins, a health worker IV for the San Francisco Department of Public Health.
Together, we win!