The unionization wave hits REI in Berkeley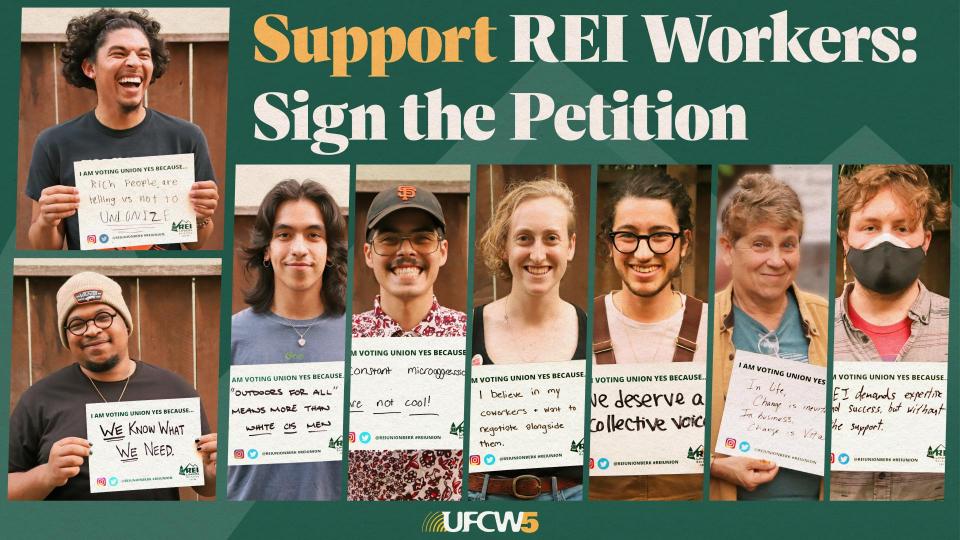 As the summer season continues, so does a new heat wave of union organizing. The latest retail services corporation to feel the heat of workers fighting for a fair and just contract is Recreational Equipment, Inc., at its Berkeley location. More commonly known as REI, the company sells camping gear, hiking, climbing, cycling, water, running, fitness, snow, and travel equipment. The consumers' cooperative operates 165 retail stores across 39 states.
The campaign to unionize the Berkeley REI comes after the successful 88-to-14 result at a Manhattan store, creating the first union at the prominent outdoor equipment retailer, back in March.
"We want to be a part of developing the agreements that impact every aspect of our working lives,"the Berkeley REI organizing committee wrote to management in the letter. "We don't just want to be heard — we want to be active stewards of our store alongside you."
In their letter, the store's organizing committee argued that recognizing the union would align with REI's progressive reputation and description of itself as "a different kind of company." The retailer contributed $7.1 million in 2021 to nonprofit groups working on a long list of environmental causes, and the letter noted REI's work to offset carbon emissions from its distribution centers and set animal welfare standards for its products. Members of the store's organizing committee wrote in their letter that the effort has the support of a "strong majority" of the location's roughly 120 employees.
"We want to work with you, as full parties in negotiating, to create our contract, and to build an REI that more deeply lives its stated values," the organizing committee wrote. "We believe that REI is the kind of company that would lead the way on honoring their faithful workers' intent."
The workers plan to unionize the store with United Food and Commercial Workers International Union (UFCW) Local 5 via a vote with the National Labor Relations Board.
The unionization campaign at REI is just the latest in a broader labor effort to unionize companies such as Starbucks, Amazon, and Apple.
You can sign their petition here to support REI workers unionizing in Berkeley.