Strike Update: SEIU 1021 Met with District Today; Has Submitted Counterproposals to District and Requested to Negotiate Again Tomorrow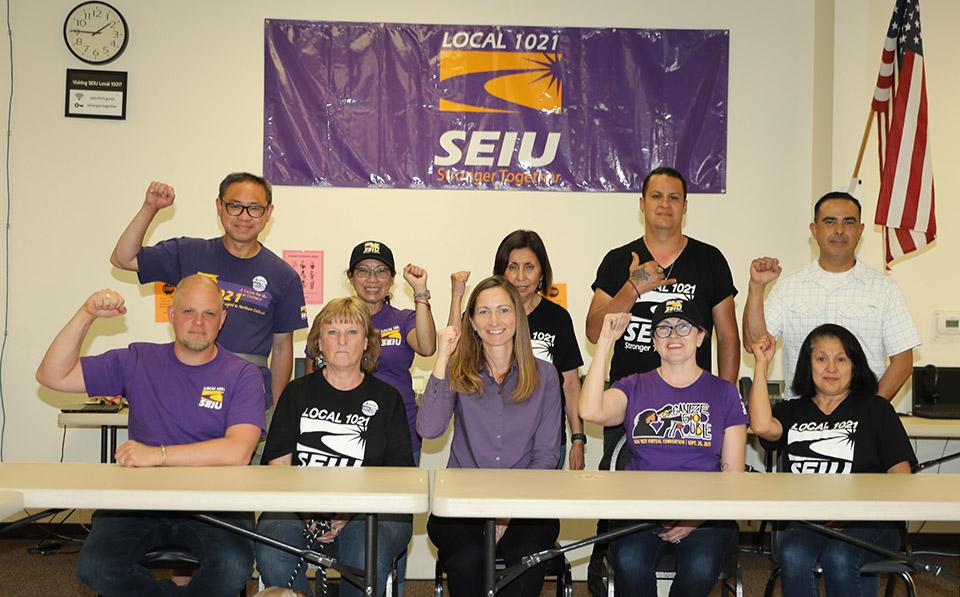 **FOR IMMEDIATE RELEASE**
Saturday, March 26, 4pm
Contact: Jennie Smith-Camejo, 510-710-0201, jennie.smith-camejo@seiu1021.org
SEIU 1021's bargaining team met with the District's bargaining team today. "We are encouraged to finally receive responses from the District that have been long overdue to SEIU Local 1021 since October of last year. However, the District's responses are not adequate to address the severity of the current staffing crisis in our District and the hardship caused to our members by the District's bad faith bargaining in these contract negotiations," said SEIU 1021 SCUSD Chapter President Karla Faucett.
"For example, they acknowledged that SCUSD classified staff are underpaid relative to the market, but their proposals would not bring those workers anywhere near market rate. Further, their proposal to address the staffing crisis by offering one-time hiring bonuses is disrespectful to the countless hardworking SCUSD staff members. They have dedicated decades to taking care of this District's children every day. We seek equitable compensation, benefits, and working conditions across the District so that every person who serves our city's children is valued and wants to stay and continue dedicating their careers to this District."
The SEIU 1021 bargaining team did not reject any of their proposals; the team has submitted counterproposals to the District's economic proposals.
Said Faucett: "The SEIU 1021 team has requested to bargain again tomorrow in the interest of reaching an equitable agreement that will stop the exodus of classified workers from this district as well as recruiting new staff to fill the hundreds of vacant positions, and that will allow us to go back to doing what we love: taking care of Sacramento City children."
You can find the recording from our strike update at 9:30am this morning here.
###
SEIU Local 1021 represents nearly 60,000 employees in local governments, non-profit agencies, health care programs, and schools throughout Northern California, including seven private colleges and numerous community colleges. SEIU Local 1021 is a diverse, member-driven organization with members who work to make our cities, schools, colleges, counties, and special districts safe and healthy places to live and raise our families.