SEIU 1021 SCUSD Strike Update 3/26/22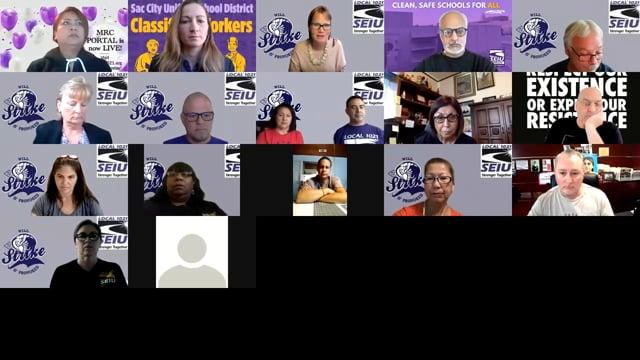 Friday, March 26, the SEIU 1021 Sacramento City Unified School District bargaining team once again requested that the District join us at the bargaining table. We asked them to join us Saturday morning at 10am. We shared our request for them to join us with media, in hopes of pushing them to respond to our request rather than ignoring it as they have ignored all of our requests to bargain since March 17.
Here is a brief strike update as of 9:30am on Saturday, March 26.