Solano Courts workers & allies show strength & solidarity at lunchtime rally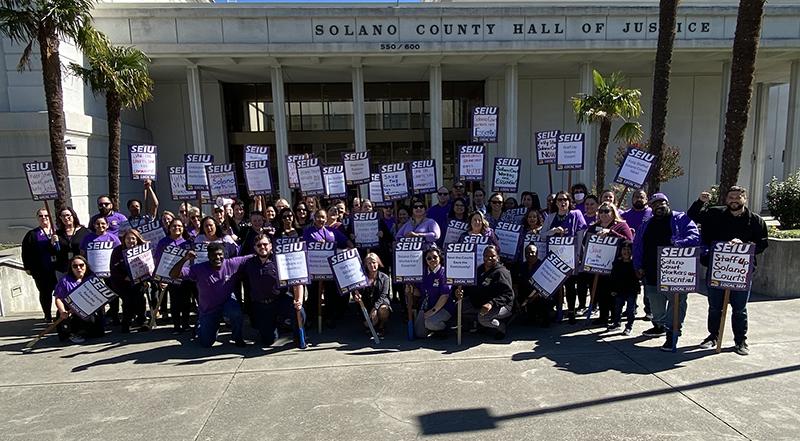 Last Thursday, October 12, SEIU 1021 members working for the Solano County Superior Court held a lunchtime rally in a powerful display of unity. Their call for action? For management to address the critical issue of understaffing that is severely affecting their ability to serve the community effectively.
Solano Court workers purpled up and chanted for a new contract, staffing, and respect from management. Brandon Kilian, a member of the SEIU 1021 Solano Courts bargaining team and staff attorney, emphasized the urgent need for more resources. "We can't give the judge advice without the paperwork being filed on time, being filed properly, being routed to us. We get things moved down the road sometimes just because there's no readiness."
The rally drew attention to the importance of increased staffing and resources to ensure a more efficient and timely judicial process for the entire community.