Show Up for Oakland City Services!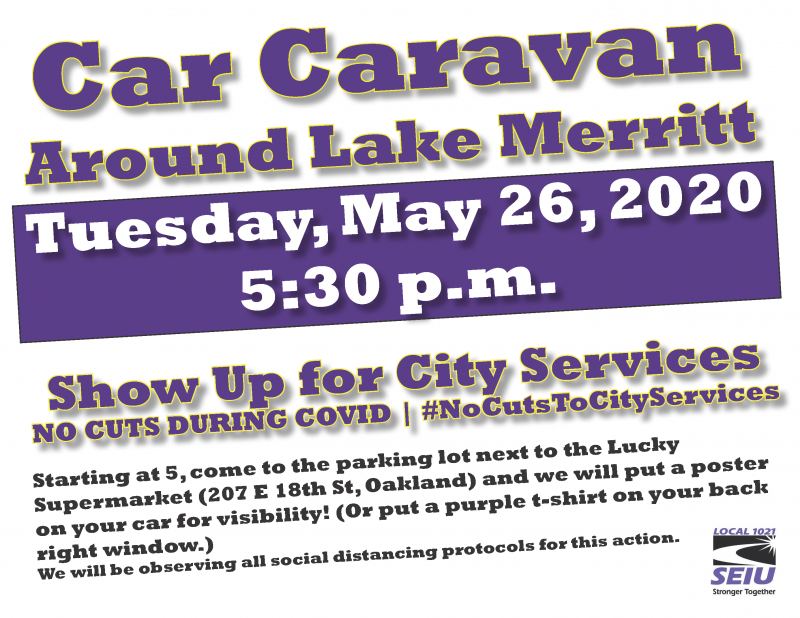 Mayor Libby Schaaf recently said on KTVU Channel 2 that she stood for "people before profits." This is just not true, as our temporary, part-time co-workers who were just issued layoff notices can prove.
We need to hold the Mayor and the City administrators to their words. That's why on Tuesday, May 26, SEIU 1021 & IFPTE 21 members will take a car caravan around Lake Merritt to say #NoCutsToCityServices during COVID-19.
Join us at 5:30 pm in the parking lot next to the Lucky's Supermarket at 207 E 18th St. We want to be visible and show our unity, so we will have signs for your back side windows, or you can use a purple shirt. We will be observing all social distancing guidelines.
We must show the Mayor that these extraordinary times have not divided us or made us weaker. Layoffs and cuts to City services should be the last resort, not the first tool management reaches for.
Keep an eye on seiu1021.org/city-oakland for updates and see you there!