Seventh largest school district in California fails to pay its lowest-paid workers
SFUSD shortchanges staff. Again.
July 12 was supposed to be payday for San Francisco Unified School District staff. Yet, nearly 1,000 of its lowest-paid, hardworking employees, including lunch servers, nutrition workers, janitors, and clerks who help keep San Francisco schools running every day, did not receive their much-needed checks, instead receiving a last-minute email from the district stating that it was "unable to implement that timeline successfully." Workers were informed their checks wouldn't be available until two weeks later, on July 26.
In a district that has consistently struggled to pay its employees correctly since implementing its new $13.7 million payroll system, EmPowerSF, in early 2022, this is just the latest slap in the face to struggling workers. The average salary of the affected workers ranges between $55,000 and $64,000. HUD defines low income in San Francisco as $104,400 or less for a family of one and very low income as $65,250 or less, making receiving paychecks on time even more crucial.
The new payroll system has regularly caused anxiety for workers, mispaying, underpaying, and even failing to contribute to retirement accounts and healthcare. According to the 2021 contract with Infosys, the company behind EmPowerSF, this new payroll system promised to "streamline, automate, and connect business processes across Human Resources, Payroll, Budget, and Department of Technology in order to strengthen data management and accuracy, create additional self-service capabilities, increase cybersecurity, and enhance customer service to schools and central offices." But this pledge has proven to be far from the truth.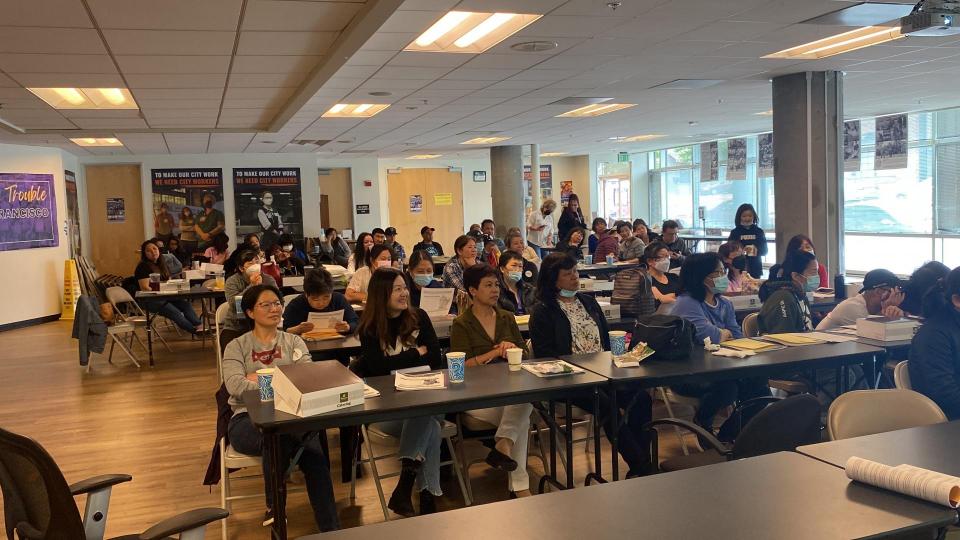 In a Mission Local article covering SFUSD's latest blunder, SEIU member and clerk at Guadalupe Elementary, Camelia Alcantar, shared her thoughts on the recent error, "It's not their money. We were expecting it, and we didn't get it. It's not like I'm working for a small company. SFUSD is a big, reputable district."
Since many of the employees affected do not work during the summer months, they participate in California's Classified School Employee Summer Assistance Program (CSESAP), in which low-paid district employees send a portion of every paycheck back to the district so they'll receive an income when school is not in session. This money is then supplemented by funds from the state, which matches the workers' contributions for any employee earning $70,000 or less. This is money that Camelia Alcantar and hundreds of other employees were counting on.
Thanks to the pressure of SEIU 1021, classified staff checks went out yesterday, Monday, July 17, instead of the initial July 26 they were threatened with.