SEIU 1021 Climate Justice Committee celebrates passage and signing of landmark bills: Senate Bills 1314 and 1137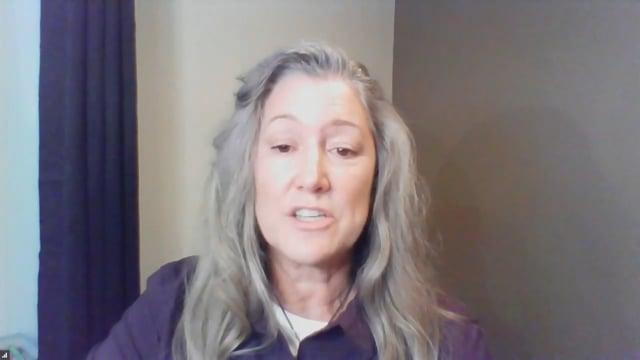 Great news! Two bills have been successfully passed through the California state legislature and have been signed by Governor Newsom to help make progress toward our union's climate justice goals: Senate Bill 1314, which stops supporting further oil and gas extraction, and SB 1137, which creates new restrictions to protect communities from the pollution and dangers of fossil fuel drilling.
"We're excited about these victories on our watch," said Climate Justice Committee Treasurer Lorraine Thiebaud. "And we're especially happy for the vulnerable working families, including many of our members, living next to oil and gas wells."
The 1021 Executive Board voted to support SB 1314 at its second reading on September 24, putting our local union on record as opposing the use of carbon capture technology to extract hard to get oil reserves. California needs to prioritize funding for renewables like solar and wind, which will make our air cleaner, create new jobs, and empower us to finally free ourselves from fossil fuels and false solutions.
Learn a little more about these important bills below:
SB 1314: Stopping support for more oil and gas extraction
The fossil fuel industry has been promoting carbon capture, utilization, and storage (CCUS), an unproven technology for capturing greenhouse gases as facilities emit them and storing the carbon underground. Most operations then pressurize the captured carbon to liquify it and use it to extract more oil from tired wells.
SB 1314, supported by our committee members, bans the fossil fuel industry from using this liquified carbon dioxide to increase oil production.
In the words of the "Resolution in Support of SB 1314": "While the climate benefits of carbon capture technologies are speculative and doubtful . . . by using captured carbon to increase oil extraction, this type of CCUS harms the climate by emitting 3.7 to 4.7 times as much carbon as it removes."
SB 1314 passed the state legislature and was signed by the governor in a suite of bills progressing the state's actions on climate change and would ban the use of CCUS for enhanced oil recovery.
An individual local cannot endorse a statewide bill – only the SEIU State Council can do that. But the Climate Justice Committee has taken many steps towards urging SEIU State Council's endorsement of this bill, including drafting a resolution towards that end. Three regional COPEs and the local-wide COPE endorsed the resolution and sent it to the executive board. There, it met no opposition at the first meeting and was approved on September 24, sending a clear message to the SEIU State Council.
SB 1137: Protecting communities from fossil fuel drilling
SB 1137 bans new permits for oil and gas drilling within 3,200 feet of "sensitive" areas like homes, schools, and hospitals, protecting people living near wells from the devastating health damage they cause. Patterns of environmental racism mean that it's Black and brown communities of color harmed the most, and this legislation is a huge step in repairing that harm.
This victory is the result of years of hard work by a statewide coalition in which members of our committee were active. We joined allies including VISION, Last Chance Alliance, Sierra Club, Labor Rise, 350 Bay Area, Food and Water Watch, Center for Biological Diversity, and Labor Network for Sustainability in Twitter storms, phone calls, lobbying, and demonstrations. Our members testified for this bill's restrictions before the legislature and administrative agencies.
Jean Tepperman of the Sunflower Alliance says, "The passage of these bills is a game changer in California politics. These victories show that we can defeat the fossil fuel industry on issues that significantly restrict its operations. That shifts the political balance and gives us momentum to build more power for our movement."
Ongoing climate justice work in our local
The SEIU 1021 Climate Justice Committee has made it a priority to encourage our local, the state council, and the international union to promote a phase-out of fossil fuel, with a just transition for workers and their communities.
Towards that goal, at the SEIU 1021 Convention in 2021, we passed an ambitious environmental justice plank, joining a labor-based movement for a California Climate Jobs Plan. This plan details what it would take to transition away from fossil fuel to green union jobs with strong protections for petroleum workers and communities. The EJ plank calls for an end to fossil fuels, with a goal of getting to zero greenhouse gas emissions by 2030, with a just transition to a renewable, sustainable energy system, funding for green union jobs, and strong protections for workers and communities.
As we all experienced earlier this month with the historic seven-day heat dome event, or even today with the aftermath of Hurricane Ian in Florida, the impacts of climate change hurt our members and their communities across the country every day. We must stop the worst of climate change and our unions are an essential place to struggle to protect our jobs, lives, and working class communities.
The Climate Justice Committee is part of the Local 1021 umbrella committee on social and economic justice (SEJ), joining with committees working for racial, gender, and disability justice. Local 1021 has taken many strong positions on climate justice issues, starting with endorsement of an international call to ban fracking in 2015. It has opposed the Dakota Access Pipeline, voted for divestment from fossil fuels, endorsed the Green New Deal, and joined the Labor Network for Sustainability. In 2019, Local 1021 joined the Last Chance Alliance, which calls for stopping new fossil fuel projects, an end to drilling near neighborhoods, and a phase-out of fossil fuel production with just transition.
We are asking members to fill out this survey so that we can tailor our work as a committee to how climate change is impacting our local area as well as making sure that we are bringing in as many interested members as possible to this important work, as we continue to push for change.