SEIU 1021 Annual Toy Drive Distributes Thousands of Toys to East Bay Families in Fourth Year of Annual Holiday Giveaway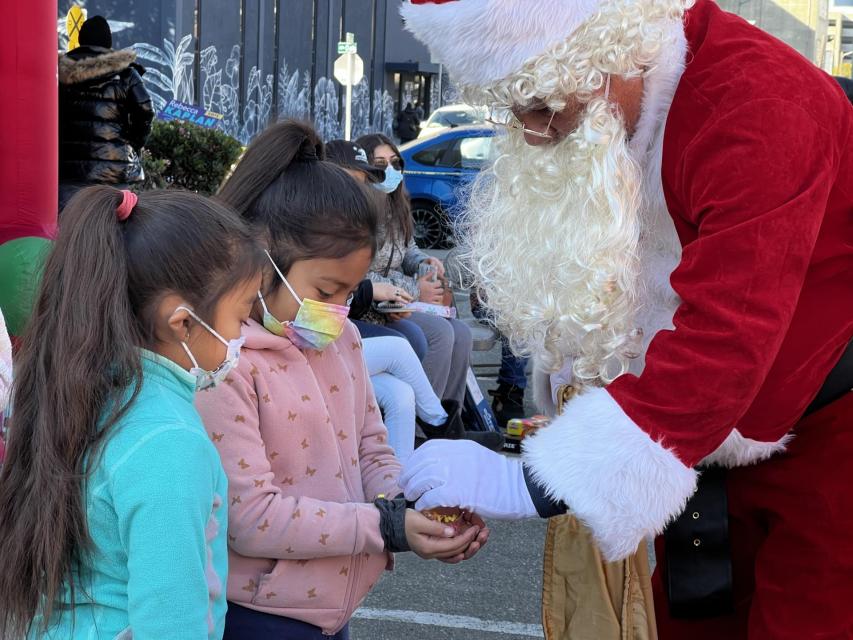 On Saturday, December 17, SEIU 1021 once again hosted our annual holiday toy giveaway for East Bay families. After a successful kickoff and donation drive, we collected more toys than in any of the previous years, filling a school bus with donations that will bring joy and holiday spirit to hundreds of children and their families.
"Due to the outpouring of generosity from our community, we were once again able to bring holiday cheer to families across the East Bay. This would not have been possible without support from our community partners, and we thank YMCA Head Start, Hayward USD, La Clinica, Faith in Action, IFPTE 21, First Mt. Sinai Missionary Baptist Church, SEIU UHW, the Oakland Firefighters, and more for making this year's event bigger than ever," said Sandra Lewis, SEIU 1021's Vice President of Representation.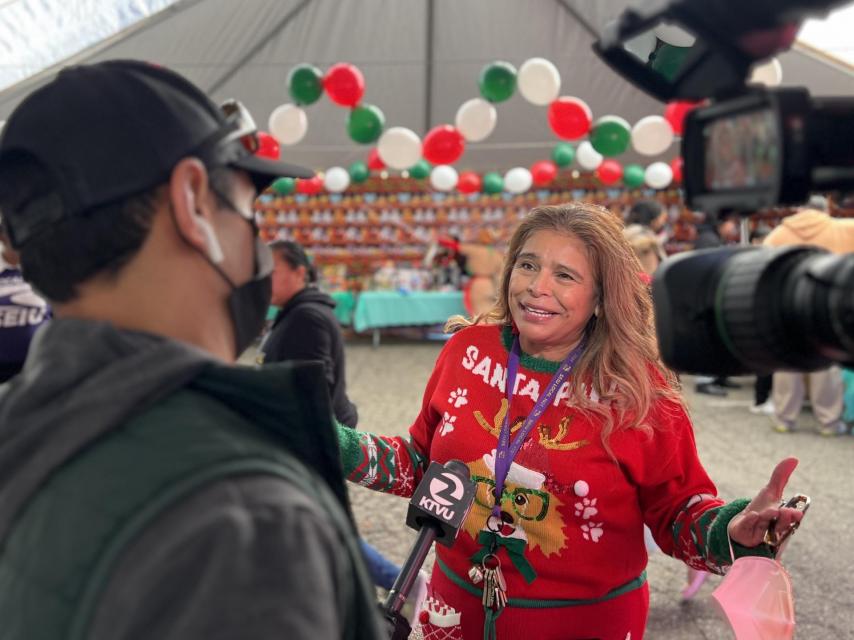 Families were able to register prior to the event through our community partners. Upon arriving at our Oakland union hall, they could then enter "Santa's Workshop" to pick out toys for their children before being treated to breakfast, cookies, hot cocoa, and a photo booth with Santa. This year, we collected around 1,300 toys for distribution to over 650 families.
"SEIU 1021 members are committed to serving the residents of Northern California in the cities, counties, schools, nonprofits, and special districts where we work, and we are proud to extend that service through events like our union's annual toy drive. We are also grateful for the partnership of Oakland Mayor-Elect Sheng Thao for supporting this year's toy drive and helping spread the word so we could help more families than ever before," said Yeon Park, SEIU 1021's Vice President of the East Bay.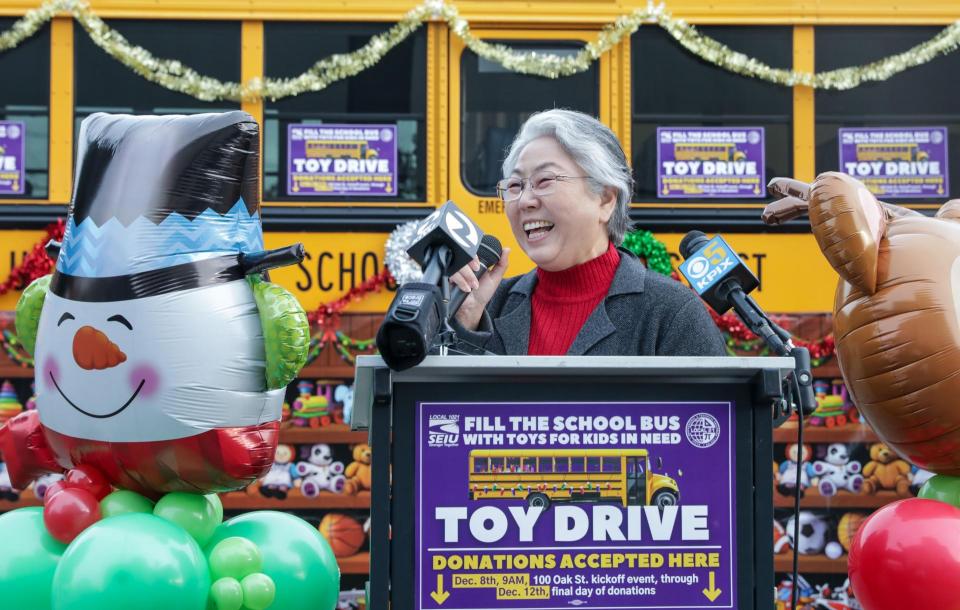 In the past three years, SEIU 1021 members have collected and distributed more than 10,000 toys during the holiday season. At this year's toy drive kickoff event, Oakland Mayor-Elect Sheng Thao pledged her support to help make this year's toy drive bigger than ever, and even hinted at merging the tradition of Oakland's Mayoral toy drive with SEIU 1021's annual toy drive in the years to come.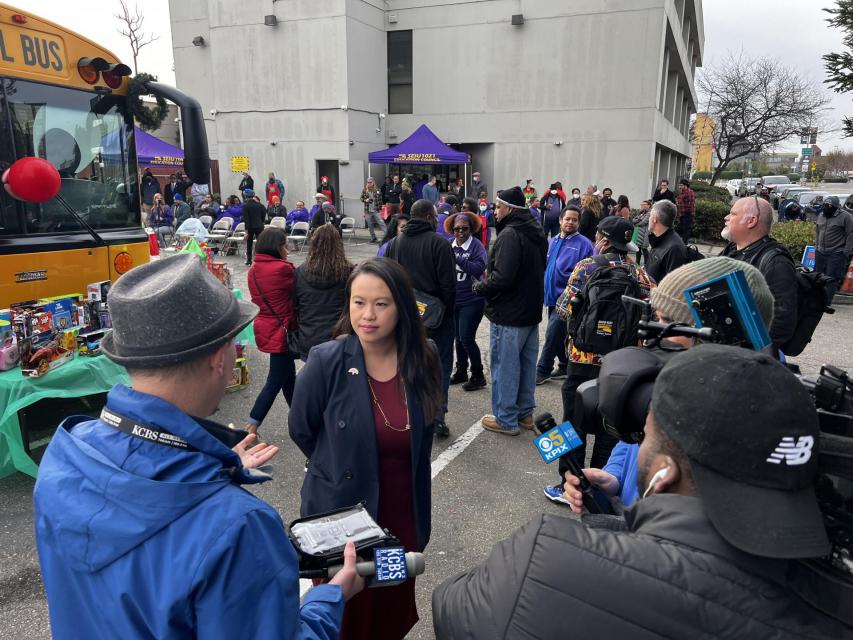 "I know how difficult the holidays can be for so many families. I was a single mom in those toy drive lines years ago, and I understand firsthand the reality that so many of Oakland's working families are living day-to-day," said Sheng Thao, Mayor-Elect of Oakland. "My administration is ready to tackle priorities like access to housing and violence prevention with bold and progressive solutions. I look forward to working with our partners in labor and in the community to address the challenges facing Oaklanders, just like we are doing with this holiday toy drive."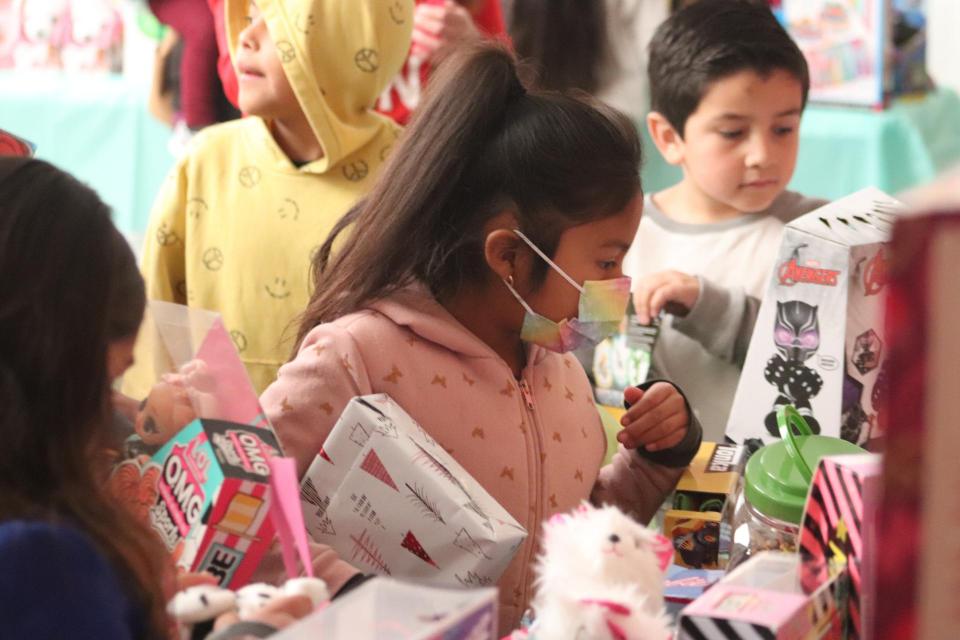 Damia Davis-Howard, a former President of SEIU 1021 who is currently an Assistant Pastor at First Mt.Sinai Missionary Baptist Church, also joined our toy drive kickoff event on December 8 to share a blessing and words of gratitude and encouragement from her congregation in Oakland.
"This toy drive will make a huge difference in the lives of Oakland children and their families. The holidays are a time for us to come together with our loved ones and find reasons for celebration. For families dealing with the realities of gun violence, the housing crisis, and skyrocketing income inequality, it can sometimes be hard to capture the joy of the season. Events like this underscore the importance of us coming together as a community to lend a helping hand to our friends and neighbors," said Reverend Damita Davis-Howard.