NLRB ruling paves the way for an increase in union organizing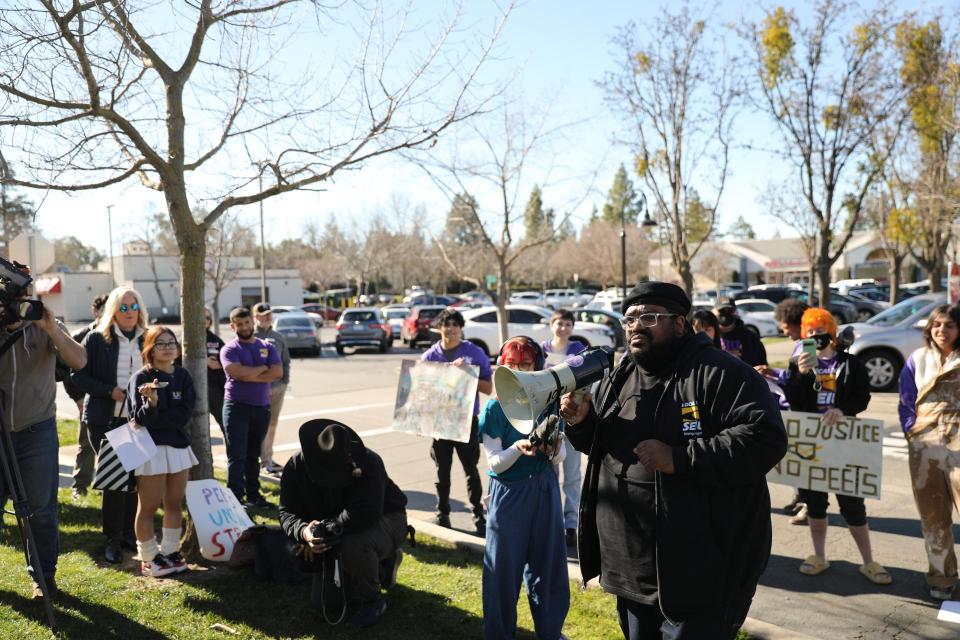 August 25, the National Labor Relations Board (NLRB) made a groundbreaking ruling in the CEMEX Construction Materials Pacific, LLC, case that changes the game in union organizing.
The ruling states that when a majority of a company's employees file union affiliation cards, the employer can either voluntarily recognize their union or request a union recognition election. If the employer commits an unfair labor practice (ULP) during the election process, the Board will order the employer to recognize the union and engage in collective bargaining. That decision, along with a rule change made on August 24, mark a significant shift in labor law, making union organizing more feasible after decades of declining private-sector unionization.
"This NLRB decision is a game-changer, a seismic shift in the balance of power for workers," said SEIU 1021 Vice President of Organizing Brandon Dawkins. "It is a powerful reminder that our collective voice matters, reinstating our faith in the promise of fair labor practices. Finally, we have the tools to challenge employer coercion and truly exercise our right to unionize and bargain collectively."
August 24, the NLRB reinstated the "quickie" election rule that was in place prior to the Trump administration. It requires representation elections to be held promptly after the Board is asked to conduct them, limiting employers' ability to delay these elections indefinitely. This rule will take effect December 26, 2023.
The one-two punch from the NLRB addresses the long-standing issue of employers undermining workers' rights to unionize.
The NLRB's new framework will better uphold employees' right to collective bargaining through their chosen union, while discouraging employers from engaging in unfair labor practices during union recognition elections. That shift is seen as a significant victory for workers and a major change in labor law.
"With the NLRB's groundbreaking decision, the floodgates of opportunity are swinging wide open for the labor movement," Dawkins continued. "The ruling paves the way for a new era of organizing campaigns, breathing life into our mission to empower workers across the country. We stand ready to seize this moment and build a stronger, more united workforce for the future."
Jennifer Abruzzo, the NLRB's general counsel appointed by President Joe Biden, played a pivotal role in reviving the long-forgotten Joy Silk standard, which required employers to recognize a union if a majority of workers voted for affiliation. That standard was abandoned due to a misstatement in a 1969 Supreme Court case, NLRB v. Gissel Packing Co., Inc.
While the ruling represents a significant victory for workers, one challenge remains: companies can still indefinitely refuse to agree on a contract. Some labor law reform proposals have suggested mandating arbitration to impose a contract if no agreement is reached within a specified time frame. With such provisions, workers' rights can be protected.
The timing of these rulings coincided with the departure of Gwynne Wilcox, one of the three Biden appointees, to the NLRB. With her departure and the vacant Republican seat, the Board could be left with only three members, preventing rule changes. The White House has renominated Wilcox for a five-year term, but the floor vote is on hold, raising concerns about the Board's effectiveness.
Despite concerns about the Board's composition, the recent rulings mark a historic moment in labor law, restoring workers' rights to deal with workplace issues promptly and challenging employer tactics that have long hindered unionization efforts.