Members learn skills to build workplace power at a three-day AFL-CIO Organizing Institute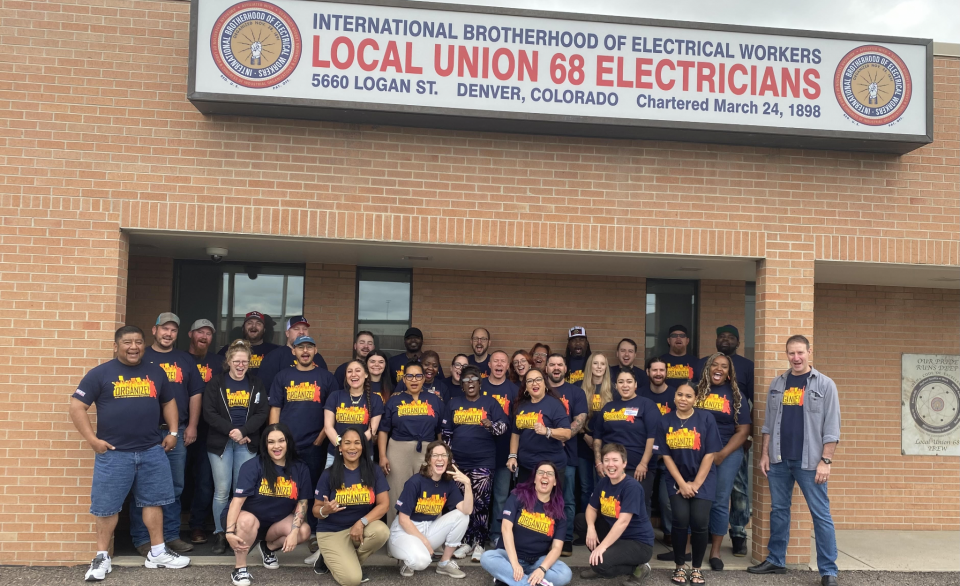 From June 9 to 11, 2023, forty dedicated union member leaders and organizers from across the country, including seven from SEIU Local 1021, participated in the AFL–CIO Organizing Institute. Over those three days, they learned principles, shared their experiences, and reinforced best practices necessary to build a movement to meet this moment. Participants learned how to build workplace power in a variety of ways. Some of the skills they learned included: having the right one-on-one organizing conversations, identifying and developing worker leaders, running issue campaigns, and mapping and charting workplaces.
"The kind of training I received was about leadership and solidarity," said Matthew Jensen, an SEIU 1021 Sonoma County member participating in the member intern program. "It brought us all together from all different walks of life and all different unions."
"I definitely enjoyed the roleplaying here; it was my favorite part by far," said Prince Turner, a 1021 member from Alameda Health System who is also participating in the program. "I plan to incorporate team building and one-on-one organizing back in my local."
Also attending were member intern Connie Layman from San Joaquin County, Education Industry Chair Maria-Salazar Colon from City College of San Francisco, and City and County of San Francisco Area Representative Lorraine Bowser from the San Francisco Unified School District.