Low-wage and part-time workers win big with Berkeley's Fair Work Week Ordinance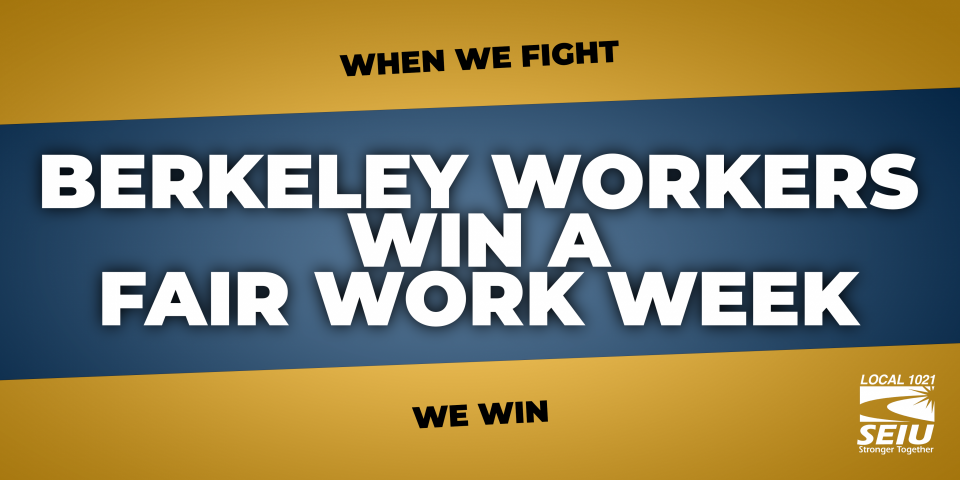 On Monday, November 21, 2022, the Berkeley City Council passed an ordinance from Vice Mayor Kate Harrison and the Labor Commission to protect and compensate low-wage and part-time workers at some of Berkeley's largest employers. The Fair Work Week Ordinance reduces the mental and physical strain of last-minute schedule changes and extreme back-to-back shifts. It requires covered employers to offer part-time workers additional hours before hiring new part-time staff.
"The unstable schedule practices negatively affect vulnerable workers," said Julia Saravia, a 13-year Berkeley McDonald's worker and Fight for $15 and a Union leader, at a Berkeley City Council meeting on November 3. "For example, many service workers are paid low wages, and workers lose money, time, and gas when employers change the schedule at the last minute. Sometimes we have to travel far to get to work, and at the last minute, they cut our hours. In addition, we have personal matters like going to the doctor, church, or the store and taking care of children and families."
Andrea Mullarkey, an SEIU Local 1021 member leader, said, "Extreme opposition to providing these basic rights and human dignity was overpowered by worker solidarity between our rank-and-file city workers and a broad labor-community coalition. I am inspired by these workers standing up for themselves and each other to secure critical protections for the most exploited and precarious workers in Berkeley."
Kate Harrison, the city's vice mayor and author of the ordinance, said: "I'm proud that our city listened to our most vulnerable workers, including emotional testimony from residents and workers experiencing exploitative scheduling practices that contribute to stress, exhaustion, and on-the-job injuries. The harm is real in people's lives; we have an obligation to ensure a fair balance for employees and our biggest employers."
Berkeley's ordinance builds on Emeryville, San Francisco, and Chicago laws by increasing the number and types of large employers covered. A recent academic study of a related Emeryville ordinance showed that the law improved parent well-being by decreasing work days for parents while increasing work hours per day.
The ordinance is the culmination of four years of careful consideration of labor and impacted businesses by the Labor Commission and Council policy committees.