It's time to make a plan to vote!
Ballots are landing, and Election Day is less than a month away.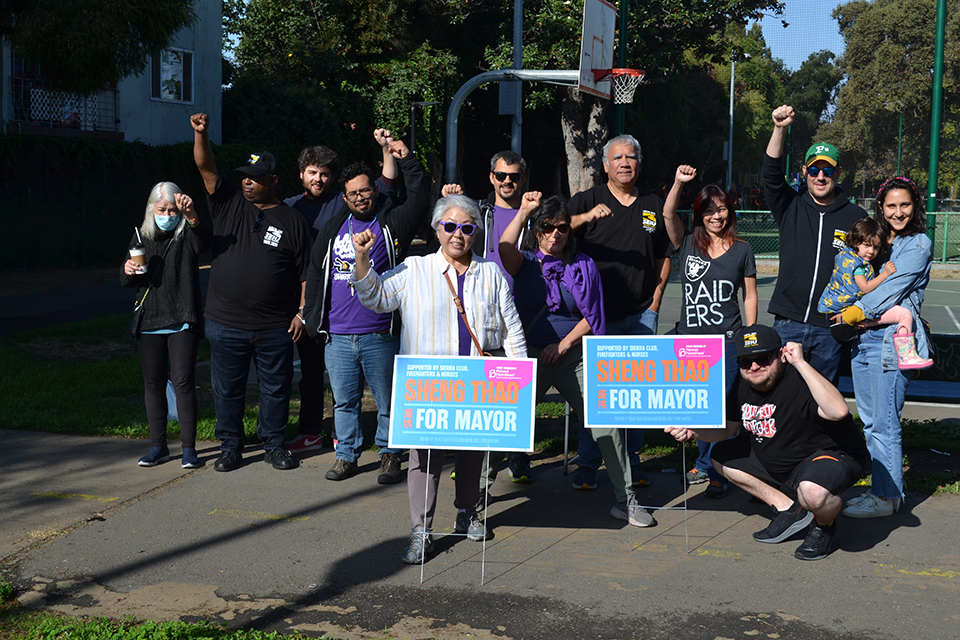 With a vital midterm election coming up, SEIU 1021 members have an important opportunity to elect their own bosses, by voting for pro-worker candidates and initiatives. Ballots are already landing in mailboxes now, and it's every union member's responsibility to make a plan to vote: filling out the ballot and returning it by mail or by dropping it off in an official drop box. (Find a drop box near you by clicking here.)
If you haven't yet registered to vote, there's still time! You can register to vote by October 24 and still vote in this crucial election.
SEIU 1021 Vice President of Politics Ramsés Teon-Nichols said, "Across our state, we see important races and ballot measures for working people. It's a huge election for us, not just because of what will happen here in 2022, but because of what it will tell us about what kind of shape we're in as we go into the next presidential election. As a union, we have built a lot through our efforts, and it's vital for us to maintain a pro-worker majority from our cities and counties to our state and across our nation.
"Our democracy depends on everyday people showing up to make sure the power of the people isn't overwhelmed by the power of money. Our union's elected leaders have been working hard to get out and support our priority campaigns, and we'd like to call on all our members to join us. Visit mobilize.us/seiu1021 to see opportunities near you.
"Ballots will be arriving in people's mailboxes this week. All our members can do their homework and visit seiu1021.org/endorsements to understand the priorities for working people on this ballot. Make a plan to fill out the ballot and return it as soon as possible. We need to get a head start on this election so we can start making the push for 2024 and beyond!"