Hundreds of SEIU 1021 members gather to celebrate Juneteenth
Hundreds of SEIU 1021 members from around the region came together last Friday, June 16, to celebrate Juneteenth. Juneteenth has long been seen as an important milestone in the struggle for Black liberation in the United States.
At the Southeast Community Center in San Francisco, the mood was festive, with exciting live African dance and drum performances that had the audience clapping and singing and music by DJ Kream that kept the crowd dancing. The program included moving speeches from several SEIU 1021 leaders, including President Theresa Rutherford, San Francisco Regional Vice President Kristin Hardy, Vice President of Organizing Brandon Dawkins, Region A Vice President Akbar Bibb, and Social and Economic Justice (SEJ) Committee Chair Nicole Christian, as well as Jobs with Justice San Francisco Director Oraiu Amoni and San Francisco District 8 Supervisor Rafael Mandelman.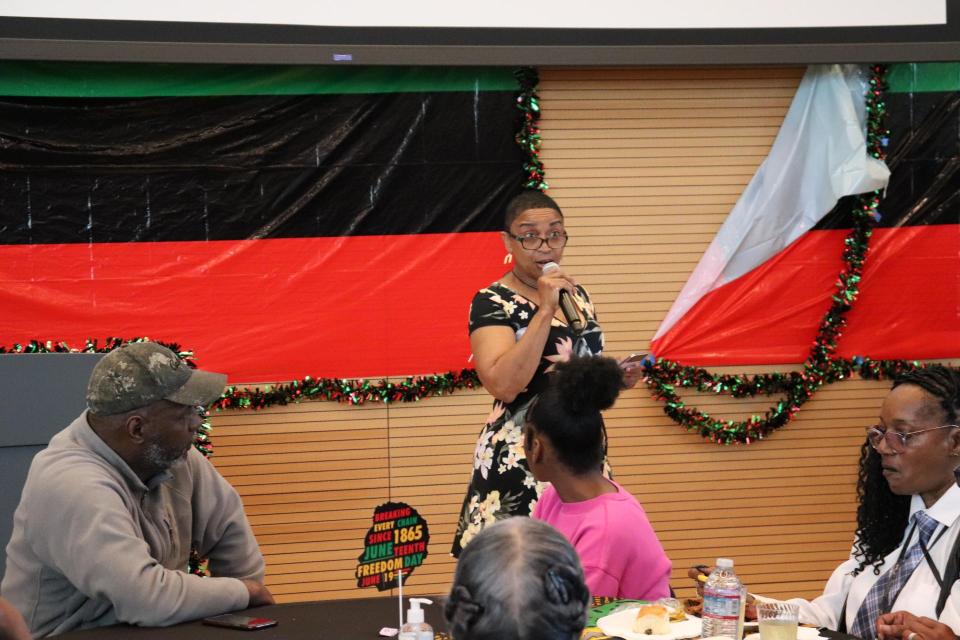 "Today, we're here to celebrate a very somber moment. Juneteenth speaks to hundreds of years of pain and struggle," said SEIU 1021 President Theresa Rutherford. "It took a lot from 1021 and other unions to get Juneteenth honored. We know Juneteenth came about because the Emancipation Proclamation was done in January 1863. But the people who were impacted were never told until two years later."
"In spite of misinformation, the narrative that is built to keep us down in this country, we fight. We survive. We are here. Many of us are earning good salaries, have a pension, send our kids to school, because we fight. Because we survived. Because we have an indomitable spirit. We were to be dead. We were not to exist. But here we are. We rise."
And the crowd did rise, with cheers, as President Rutherford recited "And Still I Rise" by Maya Angelou.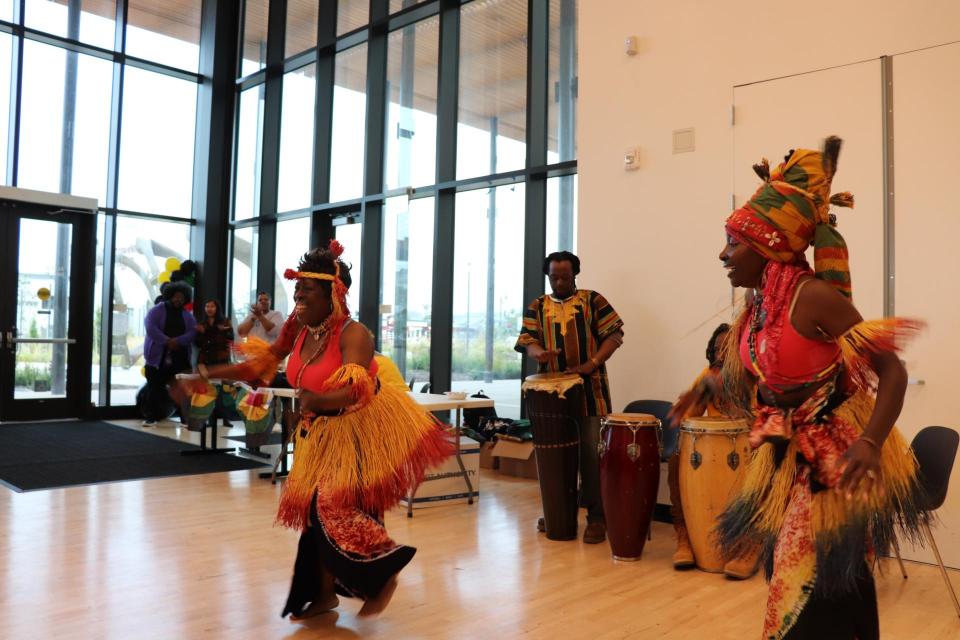 In Oakland, there was a City-sponsored Juneteenth celebration for the first time. SEIU 1021 members showed up in large numbers at Frank Ogawa / Oscar Grant Plaza to mark the occasion.