Fast-food workers win big on final day of legislative session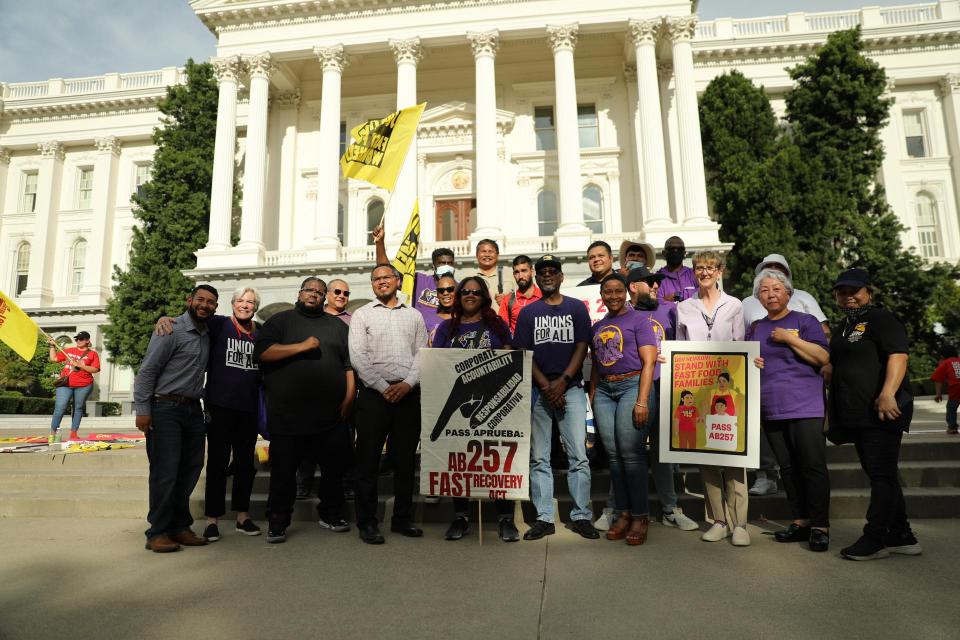 Last Thursday, September 14, was the final day of the legislative calendar for bills to pass the California State Legislature. Assembly Bill 1228 passed, marking a watershed moment for the state's nearly 500,000 fast-food workers.
On Labor Day last year, Governor Newsom signed AB 257—the Fast Food Accountability and Standards Recovery Act, or FAST Recovery Act— into law. The law created a "fast food council" within the California Department of Industrial Relations. The law gave the council the authority to impose binding sector-wide minimum standards on wages, working hours, and other conditions related to fast-food restaurant workers' health, safety, and welfare.
Corporate giants including McDonald's, Chick-fil-A, Yum Brands, Chipotle, and others lobbied against the bill before it hit Governor Newsom's desk. They quickly began bankrolling a referendum to repeal the FAST Recovery Act that would have appeared on the November 2024 ballot.
In response, lawmakers passed AB 1228 this June. Governor Newsom then helped broker a deal through the state senate version of AB 1228. The bill that passed will establish a $20 minimum wage for fast-food workers effective April 2024. It will also create a nine-person fast-food council which will have the authority to raise the hourly minimum wage annually by whichever is lower: 3.5% or the annual change in the consumer price index.
"For the last decade, fast food workers have been organizing, marching, and going on strike to demand a voice on the job and a living wage — and we are thrilled that our state's elected officials have heard our demands by passing AB 1228," said Laura Pozos, a California McDonald's worker and leader with the Fight for $15 and a Union.
"When AB 1228 is the law of the land, half a million fast-food workers like me will get a raise in a matter of months, and we'll finally be able to take a seat at the table with our employers to find solutions to low standards and unsafe working conditions that plague our industry. We look forward to showing the rest of the world what it looks like when fast-food workers step into our power and get to work building an industry that will allow all of our families and communities to thrive."
"By sending AB 1228 to Governor Newsom's desk today, our state's leaders once again showed how California can lead the way in the fight for racial and economic justice by giving working people a voice on the job," expressed Joseph Bryant, executive vice president of SEIU and former president of SEIU Local 1021.
"AB 1228 represents a historic opportunity to take on our state's generations-old legacy of systemic racial and economic inequality by putting power directly in the hands of the Black, Latino, and immigrant fast-food workers who keep our economy running. The $20 minimum wage and council workers are about to win has the power to lift up more than half a million cooks and cashiers in the state, the majority of whom are women of color. California fast-food workers are inspiring workers everywhere by challenging corporate power and rewriting the rules of systems designed to work against them."