Exploratorium workers showcase their collective power in their fight for a new contract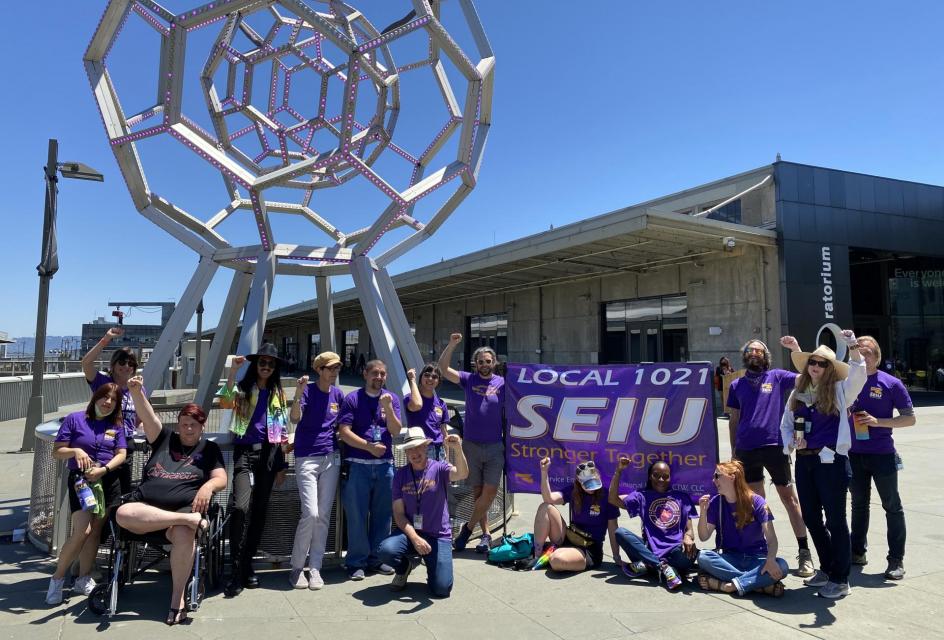 Congratulations to Exploratorium members who recently ratified a new contract! Management opened negotiations by giving a presentation projecting a five to seven million dollar deficit, but members made it clear that they won't let the boss balance the budget on their backs.
They instead got organized and brought the fight from the bargaining table to the shop floor to showcase their unity — and it paid off.
"I'm proud of our new agreement and the fact that 97% of our members voted to ratify it. We spent two months at the bargaining table, but it was really the participation and collective action taken by members that made this agreement a reality. We wore purple to work, we took unity breaks, and we had an overwhelming number of people sign a petition—all of this put our solidarity on display and showed management that we were united to win a strong contract," said Sam Sharkland, a program developer at the Exploratorium and the SEIU 1021 Exploratorium chapter president.
The new agreement includes wage increases of 8% total over the next two years; moves all employees currently at Grade 7 or below up to Grade 8 on the salary steps; adds new holidays; and adds language to strengthen representation on the job and examine contracting out practices.
When we fight, we win!