Driverless cars threatening lives and livelihoods of workers across San Francisco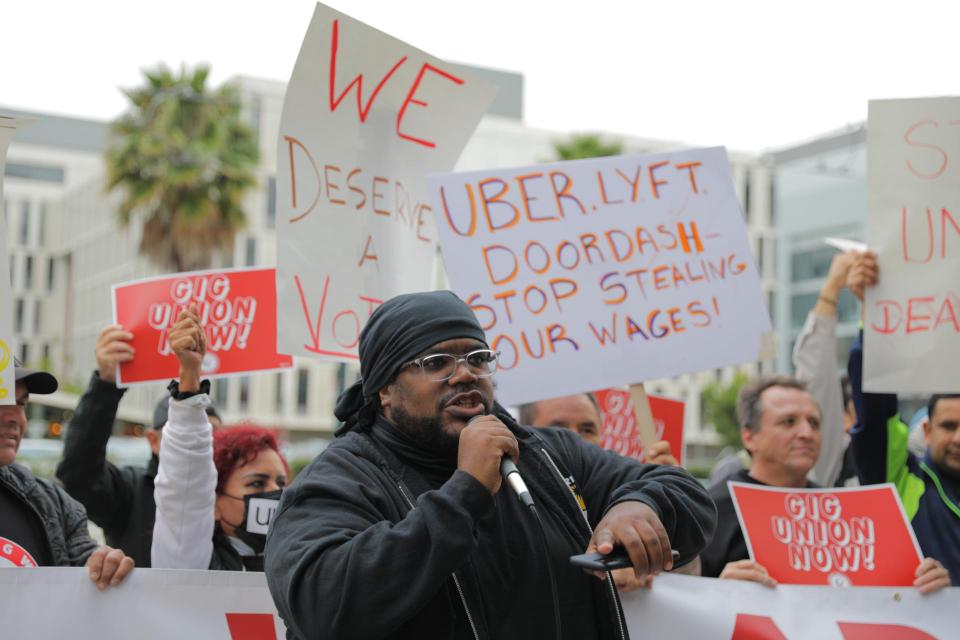 Blocking intersections, almost running over pedestrians, delaying an ambulance carrying a car accident victim to a hospital: Driverless cars are behind some of the latest issues San Francisco faces.
On August 10, the California Public Utilities Commission (CPUC) approved resolutions granting additional operating authority for Cruise LLC and Waymo LLC to conduct commercial passenger service using driverless vehicles in San Francisco. The approval includes the ability for both companies to charge fares for rides at any time of day.
"The decision by the California Public Utilities Commission to grant permission for Waymo LLC and Cruise LLC self-driving cars to operate on San Francisco's streets raises significant concerns about the safety and economic impact on gig workers. It also overlooks the immediate welfare of ride-share and delivery drivers who heavily rely on these jobs for their livelihoods," said SEIU 1021 Vice President of Organizing Brandon Dawkins.
Since the expansion of driverless taxi services began, Cruise vehicles have been reported as blocking traffic and getting stuck in wet cement. On August 17, a Cruise vehicle collided with a fire truck. The next day, the California Department of Motor Vehicles, which oversees the safety of self-driving cars, asked Cruise to halve the number of vehicles it was operating in the city as it investigated the incidents.
"Self-driving cars can pose risks to public safety, due to challenges in accurately interpreting complex and dynamic real-world scenarios, particularly in unpredictable and mixed-traffic environments," said Dawkins. "Technical limitations, sensor inaccuracies, and sudden decision-making errors can lead to accidents and failure to respond effectively to unexpected situations. That endangers passengers, pedestrians, and people in other cars."
Self-driving vehicles threaten the lives and livelihoods of workers across San Francisco. The California Gig Workers Union, representing tens of thousands of Californians working for gig economy corporations like Uber, Lyft, DoorDash, Instacart, and others, has been fighting for safer working conditions for ride-share and delivery drivers.
"The transition period where self-driving and human-driven vehicles coexist can introduce uncertainties in communication and anticipation, further heightening the potential for accidents," continued Dawkins. "By introducing autonomous vehicles into the mix without proper safeguards and transitional measures, there is a real risk of displacing gig workers, jeopardizing their primary source of income, and endangering public safety. Regulatory bodies must prioritize protecting workers' interests and public safety."
The California Gig Workers Union calls out the exploitative practices of the technology corporations they work for. The gig workers' struggle is not just to win a union for gig workers, but to lead the way in ensuring that all workers can fight against exploitation dressed up as innovation.