Dixon USD classified workers demand better for students and staff
Workers unite to tell the school board to bargain in good faith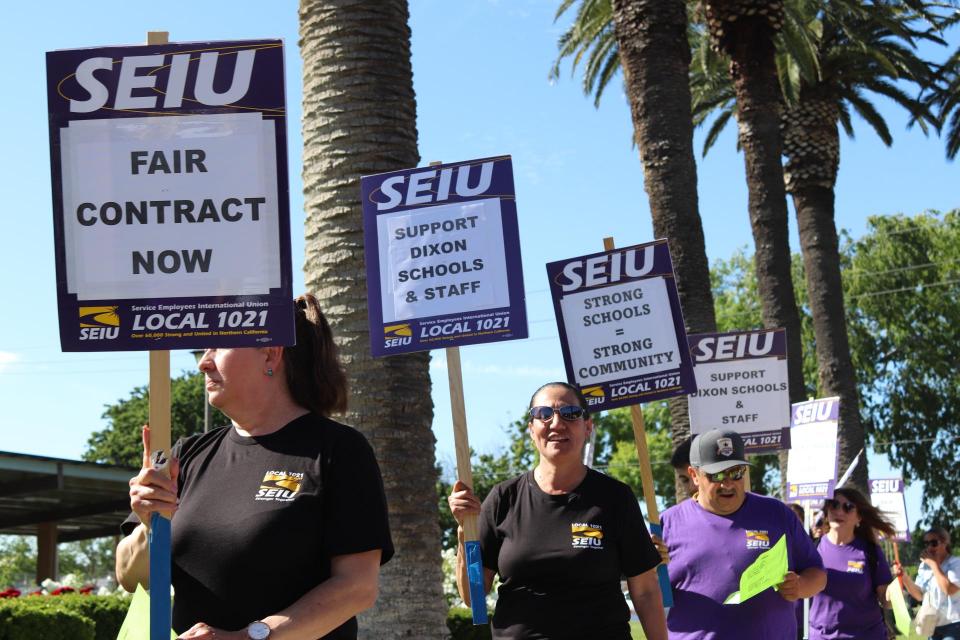 Dixon Unified School District classified workers are speaking out and showing up! On Thursday, May 18, Dixon USD classified employees and allies attended the Dixon school board meeting to demand the district take urgent action to address high turnover and short staffing caused by inadequate wages.
Following a historic vote to authorize a strike on May 3, classified workers joined forces last week to picket, share stories, and give public comment to Dixon school board members about the challenges they experience working a job they love on an income that can't support them or their families.
One worker mentioned that she came to show support before leaving for her second job—a job that is necessary to make ends meet due to the low wages she makes as classified staff.
When asked about why it's so important for Dixon classified workers to make higher wages, preschool teacher Liliana Enriquez said, "Right now, we're short-staffed in my classroom. My class is full of kids, but I'm short on staff, and why? Because many people don't want to apply. The pay is too low. This is for the kids' safety and for us, too, because if we don't have more people come in, there's no help."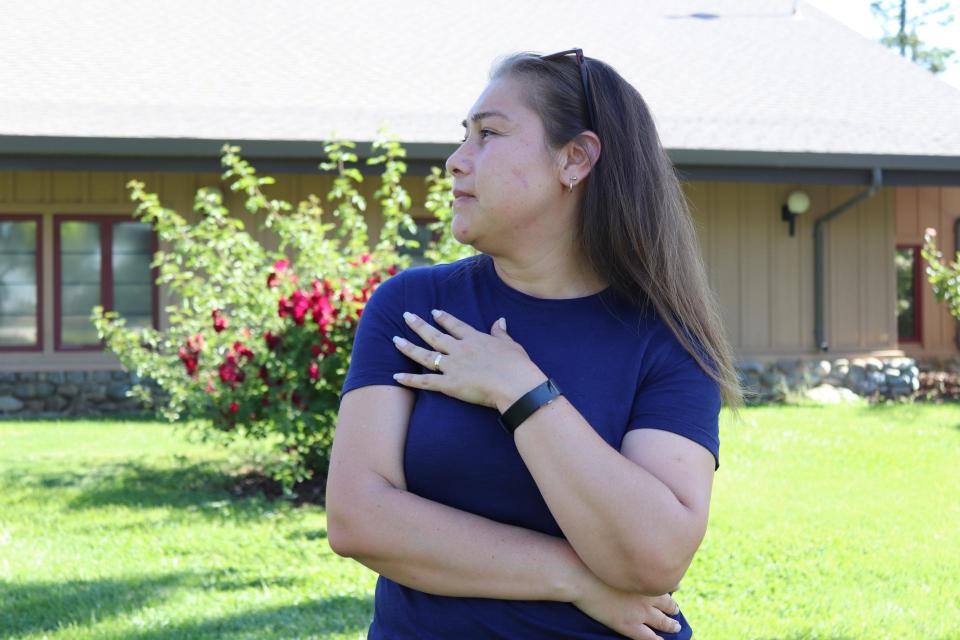 The importance of fairly compensating classified workers was echoed by SEIU Dixon Chapter PresidentAndrew Rathjen, a paraprofessional for the district: "We're out here trying to get the best staff we can for Dixon High, so we can get the best staff for the students. It's about connecting with the students and ensuring that we have the best staff available for them. I want the board to know that we're all part of your community. We are your constituents; we're all in this together. If you help one of your community members, you help the whole community."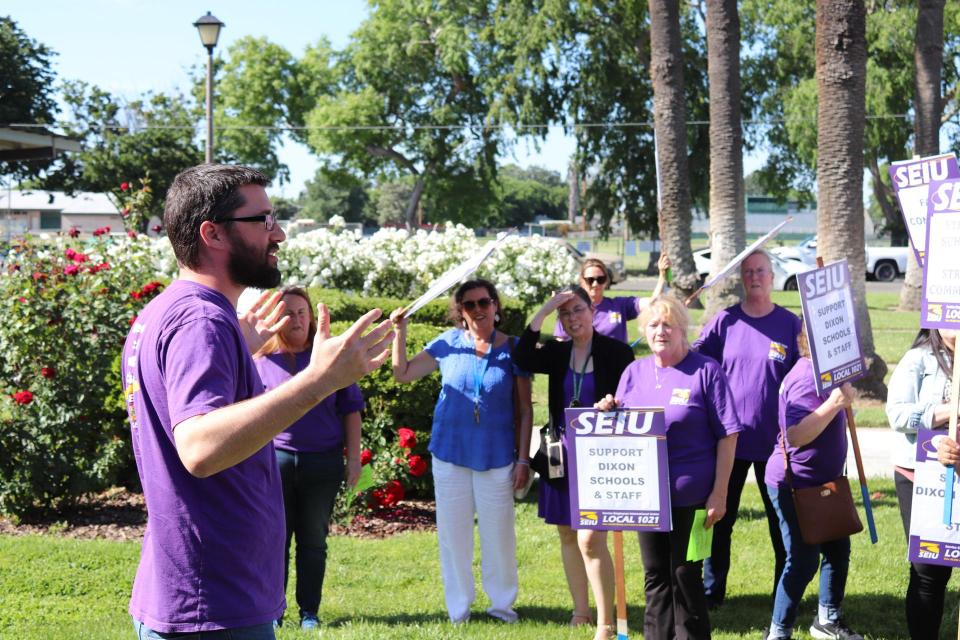 Of the five Dixon school board members, only one made it a point to speak directly to classified workers on Thursday. Board member Julian Cuevas joined the group of over 30 workers outside the board meeting, expressing his support for their demands and sharing that his mother was also a classified worker.
While there was a strong sense of community and good humor among the classified employees in attendance, there was also a shared feeling of frustration and exhaustion, as paraprofessional Jennifer Showalter Perez pointed out: "How they're treating the classified employees is totally unfair. They're in the wrong, and they need to make things equal for the rest of us. They need to stop walking over us and treating us this way. We're supposed to be a team, and they're not treating us like a team."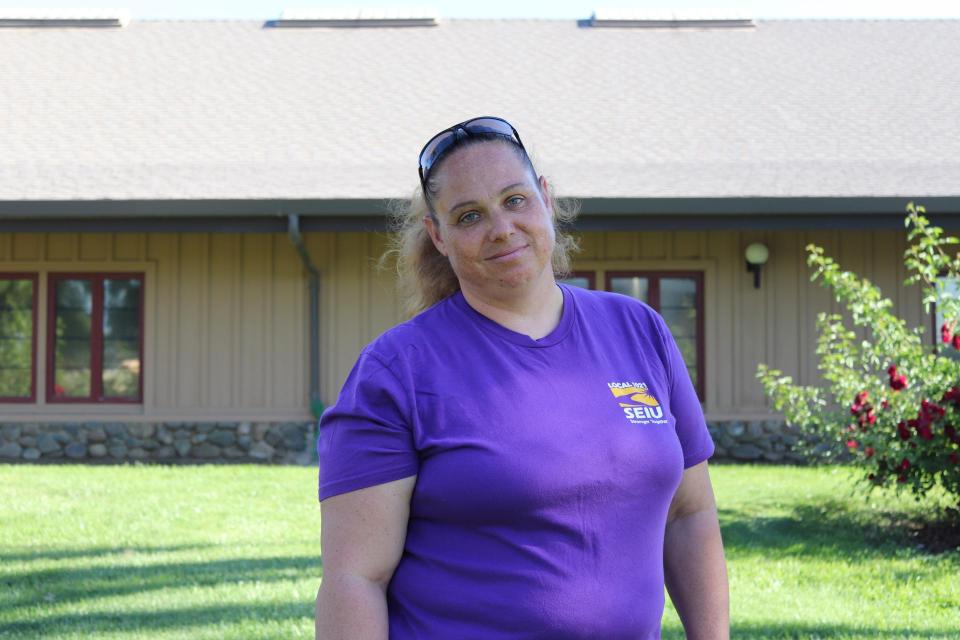 With full classrooms, short staffing, not being able to make ends meet, and getting paid several dollars less an hour for the same work than their counterparts in some neighboring districts, it's clear why hardworking classified staff in Dixon have had enough.
Check out this great coverage of their strike vote and picket in the Vacaville Reporter!