Come to our rally to show your support for unionizing Starbucks workers
Monday, July 31, Noon, SF City Hall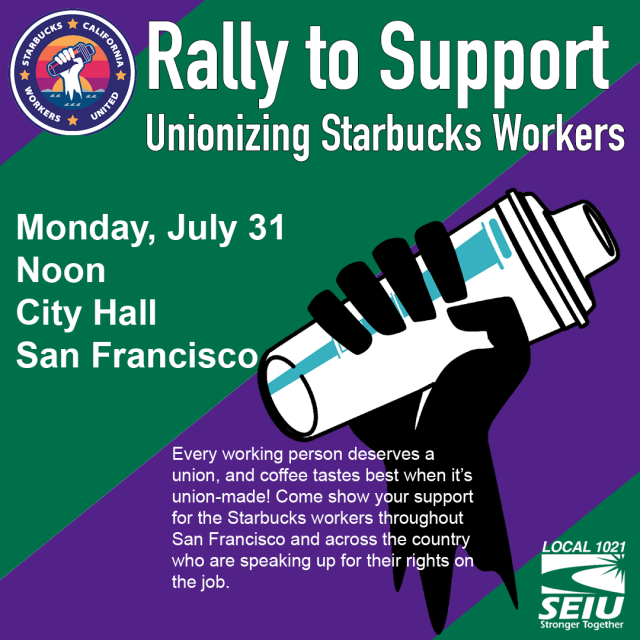 Unionizing Starbucks workers have been driving their "Starbus" across the country to raise awareness of their fight to bring union protections to the coffee giant. This coming Monday, they're hitting San Francisco!
In under two years, more than 8,000 Starbucks workers have organized into their union. However, Starbucks is fighting back with every union-busting trick in the book, including threatening and firing workers, closing stores, and offering new benefits only to non-union stores. The bus tour is bringing much-needed attention to these dirty tactics as workers continue to fight for a first contract. The National Labor Relations Board has issued a complaint about the company's refusal to bargain in good faith.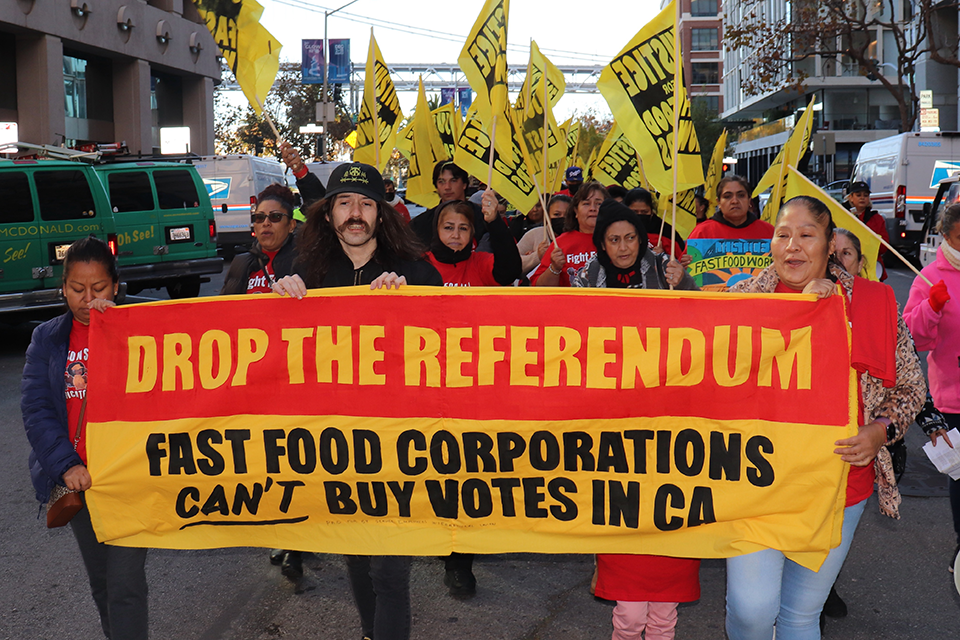 Kyle Trainer has been a Starbucks barista at in the Castro for nearly 10 years. He said, "We want to show a strong, united, militant labor vibe that does San Francisco proud. This is a union town, and we want to remind everyone of that fact! Starbucks is trying to drag this out: my store still has not had even one day of bargaining. But we're going to keep standing up and speaking out. There's a huge labor boom right now, because life is getting harder and harder for working people. We know we can't ever back down if we want things to get better."
At every stop on the tour, Starbucks workers have made their message clear: CEO Laxman Narasimhan must drop Howard Shultz's heavy-handed, counterproductive, abusive union-busting approach and come to the table to bargain in good faith with workers who want to make Starbucks a better, fairer place to work.
Come out and show your support for these workers next Monday at noon at SF City Hall, because everyone deserves a union.