Clinic workers score big victory as SB 1014 clears state senate
The California state senate passed the bill to increase funding and workers' voice on the job after a successful lobby day SEIU 1021 members took part in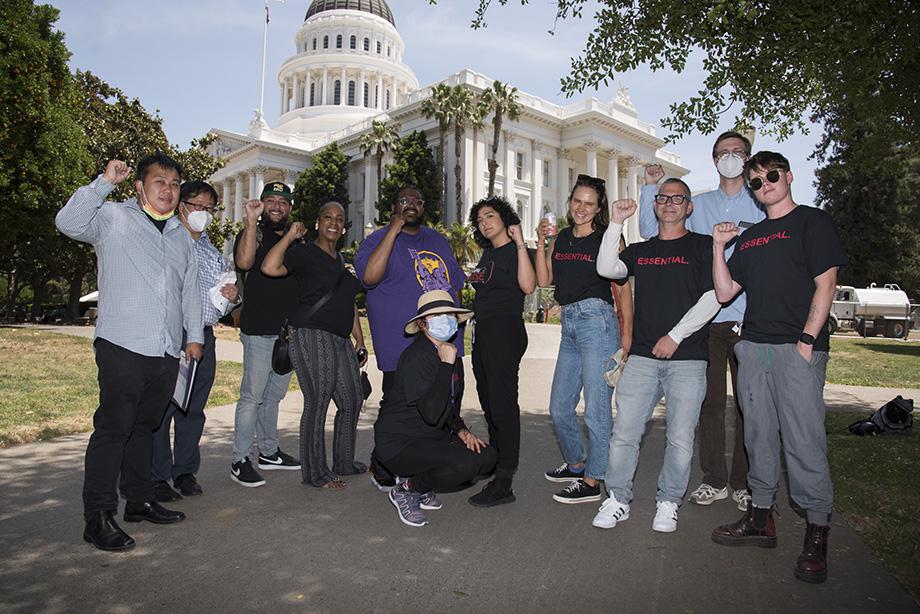 Last Monday, May 23, community clinic workers — including SEIU 1021 members, members of other locals, and unorganized workers from around the state — flooded Sacramento. They spoke with state lawmakers about the importance of community clinics, which care for one out of six Californians and provide both general and specialized care to vulnerable populations. They also shared how chronic underfunding, combined with the stresses of the pandemic, have led to burnout and short-staffing and have harmed patient care.
One key part of the solution is Senate Bill 1014, which will ensure community clinics have the necessary funding to improve patient care and raise clinic worker wages to at least $25/hour. The bill will also make sure there are more training opportunities for clinic workers and clinic workers have a stronger voice in making improvements.
After the highly successful lobby day Monday, the senate voted on SB 1014 on Tuesday — and approved it!
"The state senate passing SB 1014 brings us a step closer in ensuring that the federally qualified health centers in the community get the necessary funding to continue the work of providing quality healthcare and vital services in the neighborhood without overwhelming the local hospitals, as well as lifting the wages of the community clinic workers to remain on par with the cost of living," said SEIU 1021 Vice President of Organizing Brandon Dawkins, who participated in last Monday's lobby day. "Every victory counts, so I would consider lobby day a success, but we aren't done yet. There's more to do."
Indeed. Now it's time to ensure that the state invests in community clinics, and that the state assembly advances SB 1014. Workers' unity and willingness to take action and speak truth to power made last week's victory happen — and they'll be necessary to get the bill across the finish line in the assembly and the governor's desk, as well as in making sure it is fully funded.