Clinic workers advocate for SB 525 at the state capitol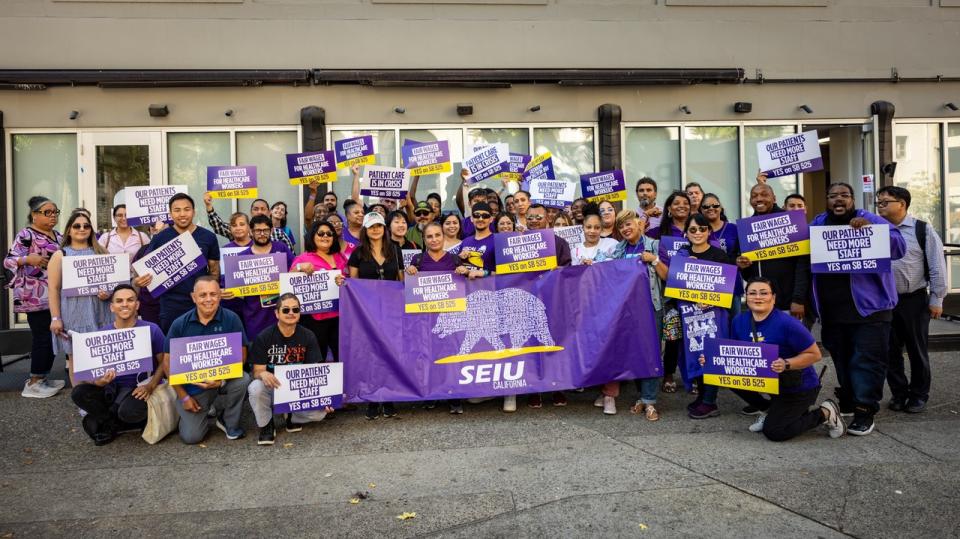 Last Tuesday, August 29, healthcare workers from across California rallied at the state capitol in downtown Sacramento. They were calling on lawmakers to support SB 525, a groundbreaking bill that would establish a $25 minimum hourly wage for healthcare professionals.
This wage would address staffing shortages by improving retention of existing healthcare workers and attracting new talent to the field. By pioneering this national wage standard, California hopes to set an example for the entire country.
Over 200 healthcare workers from across the state passionately engaged with elected representatives. They emphasized the urgent need for policymakers to tackle the patient care crisis stemming from staffing shortages.
"There's no waiting list anymore because we are so understaffed. There's only urgent care," said Tina Diep, an SEIU 1021 Executive Board member who has worked at Asian Health Services for over 30 years. "We provide crucial bilingual care to a community with a language barrier that severely needs it, but there's such a high turnover rate because we haven't received raises in a really long time. If we can't give employees vacation or even sick leave, how can we provide quality care for patients? Our employees leave to Kaiser and other places for better pay all the time. Clinic workers need SB 525!"
"Without enough help and staffing for patient care, the residents/patients suffer. The janitors, laundry people, and nurses are all leaving for better pay," said Martha Davidson, a registered nurse at Sherwood Healthcare Center. "Without staff to monitor safety, hygiene, and disease control at our facility, we cannot give patients the right care. We want the senate and assembly to pass SB 525! Clinic workers need SB 525!"