Celebrating success: Solano County Superior Court chapter reaches tentative agreement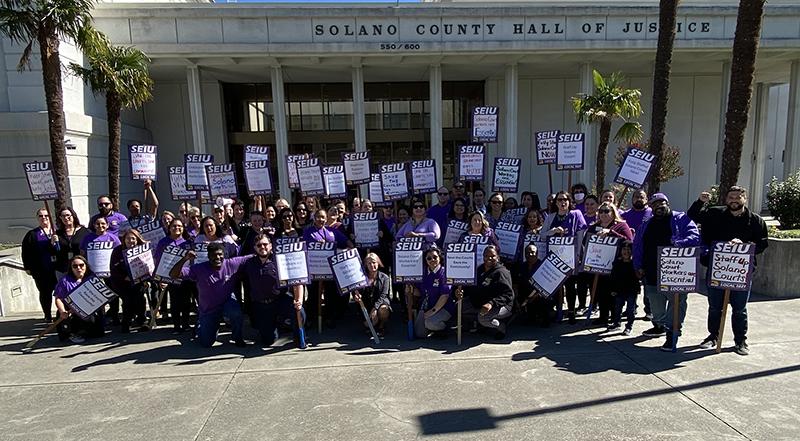 SEIU 1021's dedicated members at Solano County Superior Court successfully reached a tentative agreement after a series of escalating actions that got the public's attention through media coverage.
Highlights include:
Wage increases: The tentative agreement secures substantial wage increases across various positions, ensuring fair compensation for everyone. In the first year, specific roles will enjoy a 6% increase, while others receive a 5% or 4% boost. In the second year, further increments are guaranteed, with the possibility of an extra 1% based on funding.
Term of MOU and additional benefits: This is a two-year agreement, offering stability until 2025. The agreement includes additional leave for full-time non-exempt supervisors, improved floating holiday policies, and enhanced vacation accruals. Notably, new employees can now use vacation as they earn it.
Medical insurance and more: Medical insurance contributions have been outlined for both years. Furthermore, adjustments have been made to vacation cash-outs, new employee orientation, and sick leave policies upon separation.
"After a challenging and determined back and forth with management, we're proud to announce our success in securing a tentative agreement," said bargaining team member Katie Chalk, a judicial assistant II. "This victory represents more than just improved conditions for us; it's a win for the community we serve. We emphasized the importance of a fair and just workplace, knowing that when we thrive, so does the service we provide. This agreement will positively impact both our members and the wider community we are dedicated to serving."