California State Controller Malia Cohen launches audit of Mendocino County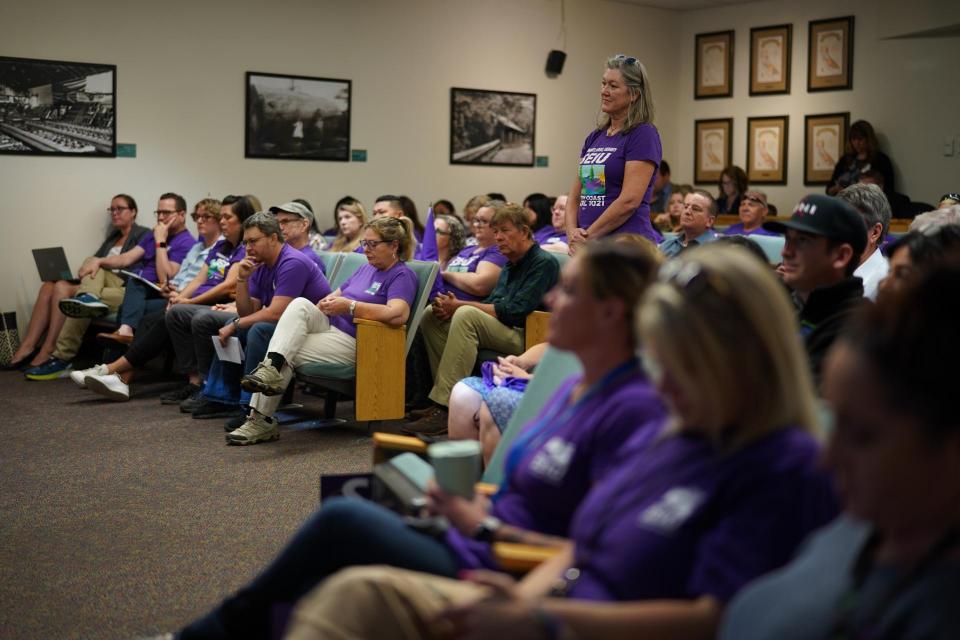 On Friday, September 1, California State Controller Malia Cohen launched an audit of Mendocino County's financial records. The audit comes in response to a formal request from SEIU 1021 North Coast Regional Vice President Mary Sandberg, who wrote her to express concerns about the County's inability to provide accurate financial data – a situation that has severely hindered labor negotiations between the County and its employees.
"The Board of Supervisors can't realistically make a budget if they don't know how much money [there is]," said SEIU 1021 Mendocino County Chapter President Julie Beardsley, a senior public health analyst for the county. "It's turned into kind of a circular firing squad, with everybody pointing fingers at each other."
For the past five months, Mendocino County administration has failed to negotiate in good faith with its employees, including its road crews, public health nurses, and children's social workers. For example, the County has proposed a wage freeze accompanied by a drastic hike in monthly employee health insurance premiums. This effective pay cut would exacerbate the exodus of County employees leaving for jobs in surrounding counties and the private sector, while making recruitment even harder. Ultimately, these proposals would result in even higher vacancy rates, reduced services, slower response times, and more of the County's children and elderly becoming at risk.
Read more about the audit on Mendofever here.
Mendocino County has a county-wide vacancy rate of 29%. Among the critical staffing shortages jeopardizing the health, safety, and well-being of county residents, including the most vulnerable, are:
A nearly 40% vacancy rate in Family & Children's Services — putting at-risk kids in danger;
A 44% vacancy rate in Department of Transportation road crews, meaning our roads don't get paved or repaired in a timely manner;
A 47% vacancy rate for public health nurses, putting our low-income and elderly populations at risk; and
A 70% vacancy rate for mental health clinicians.