Asian Health Services workers vote unanimously to authorize strike
Administration's inaction on staffing concerns pushes workers toward drastic action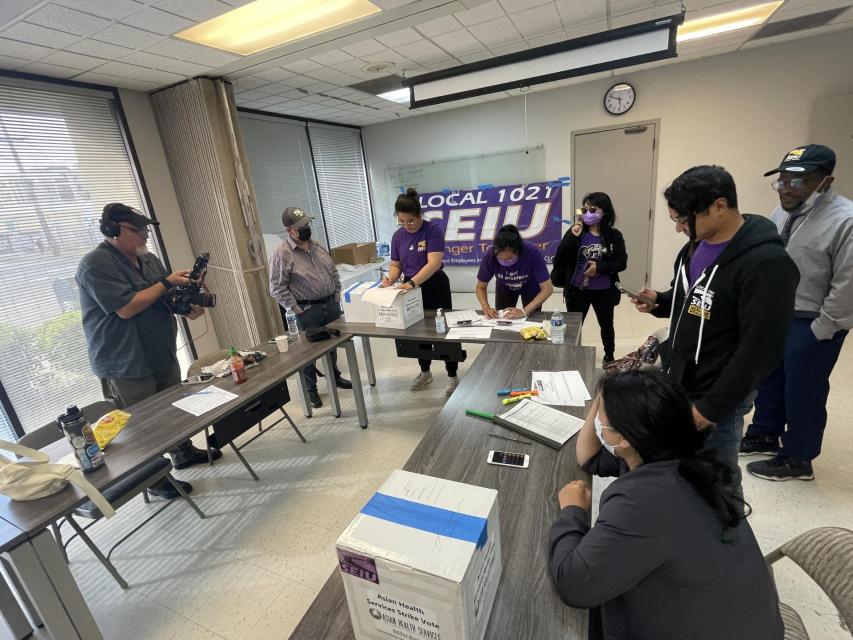 After eight months of stalled negotiations and delays, SEIU 1021 members at Asian Health Services (AHS) voted by 100% to authorize a strike if their bargaining team calls for one. Over 80% of the chapter's membership voted.
A nonprofit agency that receives federal HHS funding, AHS provides primary, mental health, and dental care and case management to over 50,000 patients, most of whom are low-income and many of whom are immigrants and refugees.
Dangerously low staffing levels within AHS are a direct consequence of inadequate wages. The organization struggles to attract new talent, and existing staff members are leaving in pursuit of better opportunities elsewhere, jeopardizing the quality of care offered to patients.
Joelaw Bi, a mental health counselor at Asian Health Services, highlighted the urgency of the situation: "There's a waitlist where people have been waiting for more than six months. We don't even know if these people still need help, if they got help, or if they're even alive."
The critical shortage in staffing at AHS is having a severe impact on its healthcare services. The most vulnerable members of its community are left without essential care, while healthcare workers lack the support they need to provide high-quality care. Meanwhile, AHS has substantial reserves of $83 million, and has earmarked $45 million for capital improvement instead of prioritizing staffing.
The workers at Asian Health Services are united in their determination to improve patient care through competitive wages and better working conditions. The decision to authorize a strike is a powerful message to the administration that immediate action is required to address these critical issues.