Asian Health Services members gear up to strike Sept. 20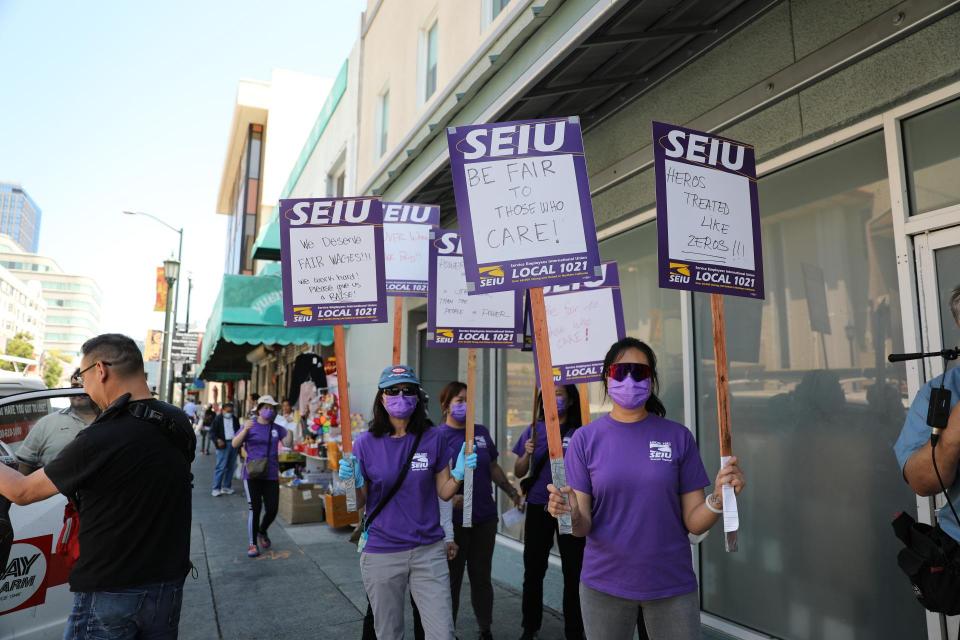 More than 300 SEIU 1021 members employed by Asian Health Services (AHS) are gearing up for an unfair labor practice (ULP) strike starting next Wednesday, September 20.
The strike follows over seven grueling months of frequently delayed negotiations. AHS management has consistently failed to fully address their concerns or provide critical information, leading to multiple ULP charges.
Pressing issues members are seeking to address through negotiations include severe understaffing in critical departments; retention challenges; and community health and safety concerns, due to a lack of registered nurses and other vital clinic personnel.
"As nurses, we're not just healers; we're advocates for our patients and the heart of this community. When we strike, it's not just for our rights, it's for the well-being of every person who walks through our doors," said Tammy Vien, an RN at Asian Health Services.
"We can't stand by while our patients suffer due to understaffing and neglect. Going on strike is our way of saying, 'We hear you; we see you, and we're fighting for you.' It's not just about our livelihoods; it's about preserving the lifeline this clinic represents to our community."
Send a message to AHS management to demand they negotiate in good faith at the click of a button here.
Stay tuned for further developments and actions of solidarity with our fellow union members at AHS.